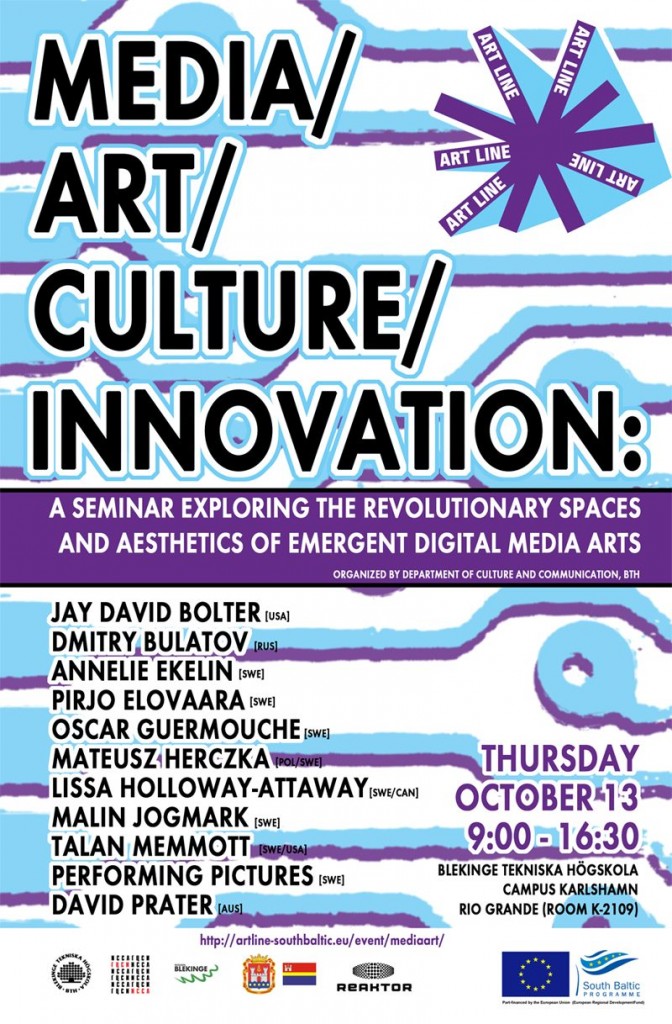 Art Line is an international art project running from 2011-2013, and featuring fourteen partners from five countries in the South Baltic region: Sweden, Poland, Germany, Russia and Lithuania. In October, Art Line comes to Karlskrona, with a range of events planned, including the above seminar. Check out the last name on that interesting list of speakers. W00t! I feel like an obscure chill wave band performing for the first time at Coachella. Or something.
David Prater is an Australian writer, editor and researcher. Papertiger Media published his first poetry collection,
We Will Disappear
, in 2007 and Vagabond Press published his chapbook
Morgenland
in the same year. In 2013 Puncher and Wattmann published his second full-length poetry collection,
Leaves of Glass
. In 2005 and 2009 he undertook Asialink residencies in Seoul, Republic of Korea. From 2001 to 2012 he was the managing editor of
Cordite Poetry Review
, an online journal of Australian poetry and poetics. In 2011 he undertook post-doctoral research on electronic literature and pedagogy at Blekinge Tekniska Högskola, Karlskrona, as part of the ELMCIP project.
Latest posts by David Prater (see all)