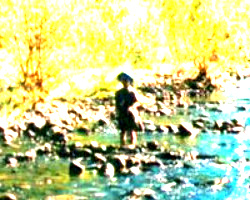 Cordite 34 | Children of Malley II
Poetry Editor | Liam Ferney
Released
| 1 December 2010
Starring
Margie Malley, Sally Malley, Ethelred Malley, Blinkie 'Bill' O'Malley, Bernie Malley, Nessy Malley, 'King' James Malley, Francois Sagat O'Malley, Ern Malvern Star, Walker Norris, Earned, Janice 'Pearl' Malley, Aurelia Schober Malley, Ern Malley III, John Malley, Bradley Malley-Trushott, Dodi 'Dodo' Malley, Joe Dimalley-o, Chase Malley, Recuperating Malley, Giacomo Mally, Act. Cotton Malley, Penumbra O'Malley, E.V. Malley, A.D. Malley, Omar O'Mally, Jason Silver, Gema de Malley, John Malley, A.R. Malley and Vogel Malley.
Davey sez | Git awn it.
UPDATE (8/12/10): the true identities of at least ten of the contributors to this issue have now been revealed. Check out the action here and here.
UPDATE (6/2/2011): all of the contributors to Children of Malley II have now been exposed as charlatans and fakes. Read more about it here, and see the full list here.