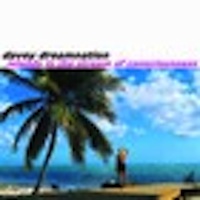 DNRC012 | LP | 2002 | DELETED
Davey's debut album is brimming with melody, technological sophistication, 120bpm drum beats, amazingly uplifting guitar solos and lyrics to kill for. Put simply, this album is the wasabi on the toast, the ice on the slope, a gem, a taster from one of the most obscure, erratic and quite probably brilliant minds of an entire generation.
What more can be said about this remarkable album except that its title track embodies the fundamental principles of both Scientology and the United Nations? Peace on earth and goodwill to all, including Dolly Parton, Mack Davis, Howard Jones, Nick Rhodes, Brian Wilson and all the other singer-songwriters not mentioned on this outstanding, uplifting and jubilant celebration of what it means to be a superstar dressed in a jumpsuit and leg warmers.
Simply stunning.
I'm seething.