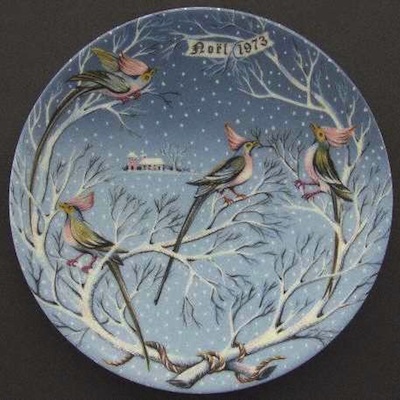 DNRC568 | LP | 2009 | DELETED
Disgracefully derivitive release from the band who once called themselves Rumour, in honour of Fleetwood Mac's album of almost the same name. Taking up where the Toilet Cleaners flushed off, The Four Calling Birds somehow convinced DNRC founder and Grade-A idiot Davey Dreamnation to sign them up for a four Christmas album deal sometime in late 2009. While the second, third and fourth instalments of this "deal" were thankfully never unleashed upon the already-suspicious ears of the music public, this album's very existence smacks of sell-out, from its barmy title right through to the album cover artwork, the track listing and credits, and even its serial number which, the discerning collector would already have noted, is listed as "568", despite only 67 releases having appeared before it in the seemingly never-ending pantheon of undiscovered stars that is the legacy DNRC has left behind for the benefit of the whole world, particularly its so-called "scientific" communities. But we digress. How this collection of (frankly) crass poly-filler ever came to be recorded, let alone released, is anyone's guess. One thing that can be said is that its deletion, though sad at the time, would later come in handy as proof of the existence of God, who alone knew what happened to The Four Calling Birds, three shipping containers filled with Rumour merchandise, two plectrums from a disastrous recording session and one slightly-bemused sea pigeon in a pear tree.
---
About the author
Davey Dreamnation (1972–?) is an Australalian musician, vocalist, pirate and record-label owner who now lives 'in the third person'.

View his full biography.