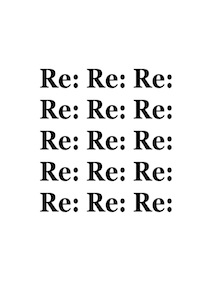 Re: was a 16-page A5 pamphlet co-written with Andy Jackson in 2005. We contributed four poems each, although all poems were unattributed.
The desire to make this book object stemmed in part from our involvement in performances, recordings and the poetry scene.
We named the pamphlet Re: in honour of a series of emails we'd sent each other without a subject line, thus producing a recurring 'Re:'.
The launch for Re: was held in the Victorian Writers Centre in June 2005, and drew a crowd of thirty to forty people. If anything, Re: resembles a split 7" release by two bands, with traces of punk in its obscured sense of irony.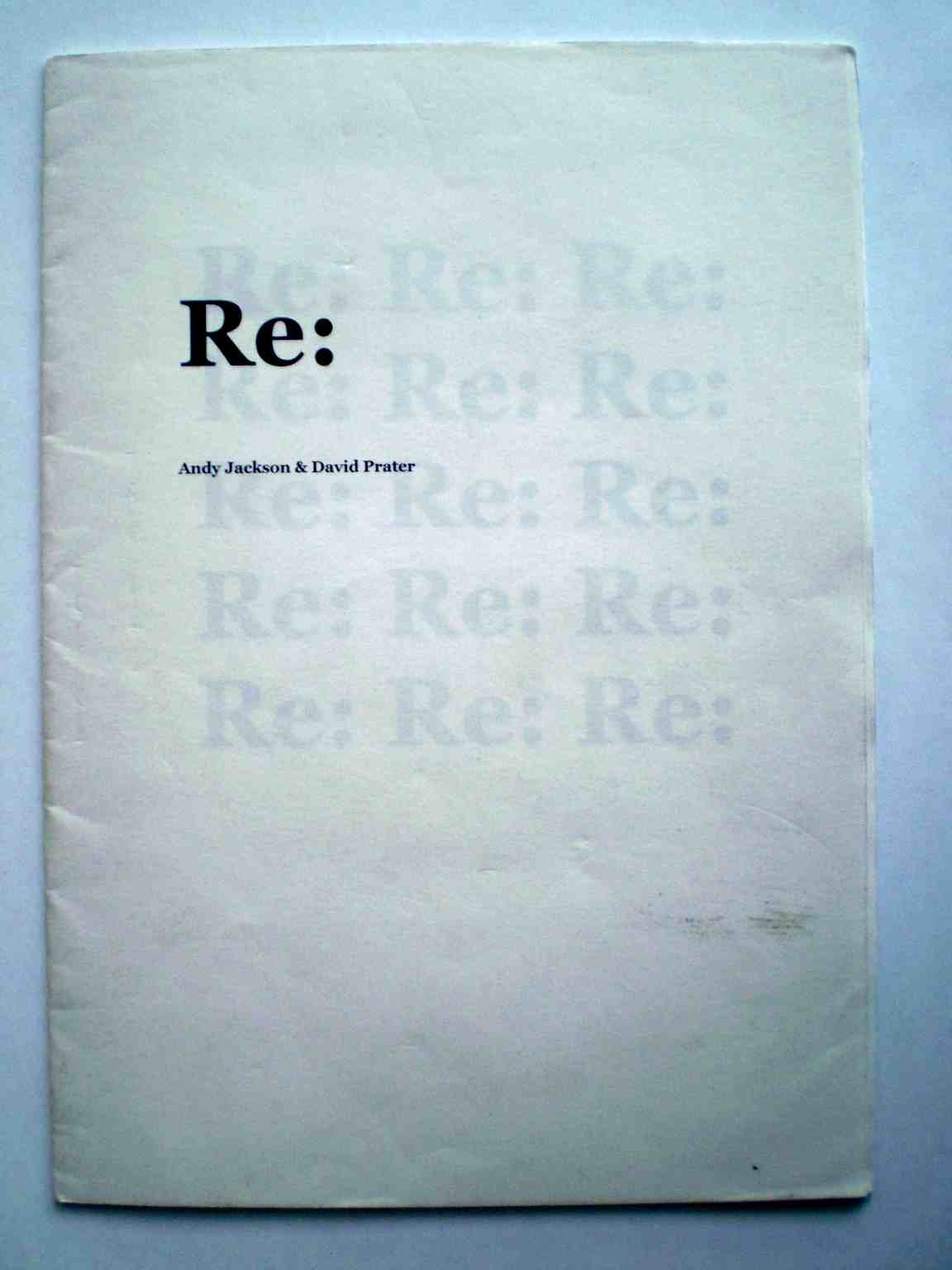 Re: (with Andy Jackson)

This Stubborn Spotlight
Oh God!
A Safe Distance
Maz
Another Suicide Girl
Summer Bay Dreaming
Everything Is Paid For
Station Static