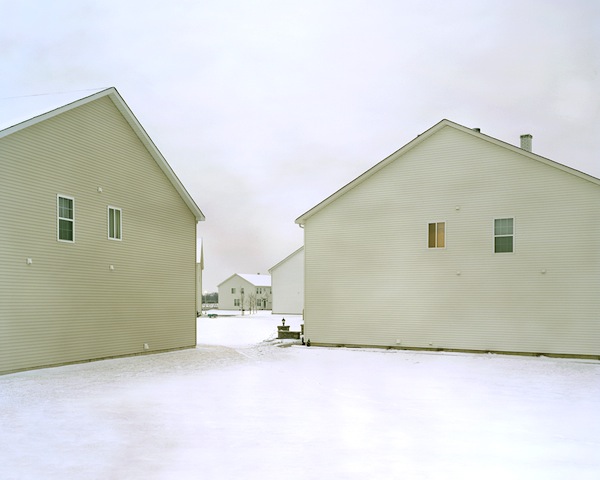 Image: Chris Schedel: 'White Homes, near Elgin, Illinois 2007'.
Prose poetry is the new black. Join guest editor Kristina Marie Darling in celebrating all things prosodical in Cordite 26.1: White Homes, a special selection of work from ten of the USA's finest exponents of the genre, including Erin M. Bertram, Joshua Clover, Robert Gibbons, Richard Greenfield, Sarah Manguso, Simone Muench, Mary Ann Samyn, Richard Siken, G. C. Waldrep and Elizabeth Willis. This issue is also special in that it will enjoy a staggered release, with new poetry posted daily, beginning tomorrow, 1 January 2008!
Secondly, as mentioned on the Cordite site and in a note to subscribers, I'd also like to apologise to all of you who have submitted to Cordite 27: Experience, for the delay in responding to your submissions. Due to circumstances beyond our control, the publication of this issue has been delayed, and is now expected in late January-February 2008. Rest assured that your submissions have been received and anonymised and you will receive notification as to the fate of your submissions as soon as humanly possible!
Thirdly, I'm delighted to announce that we have once again been successful in obtaining Australia Council funding for the production of the Cordite online. This means we'll be making some announcements very soon as to themes for 2008 and other special features.
Thank you once again for your patience and for your support of Cordite Poetry Review.