Cordite 28: Secret Cities (2008)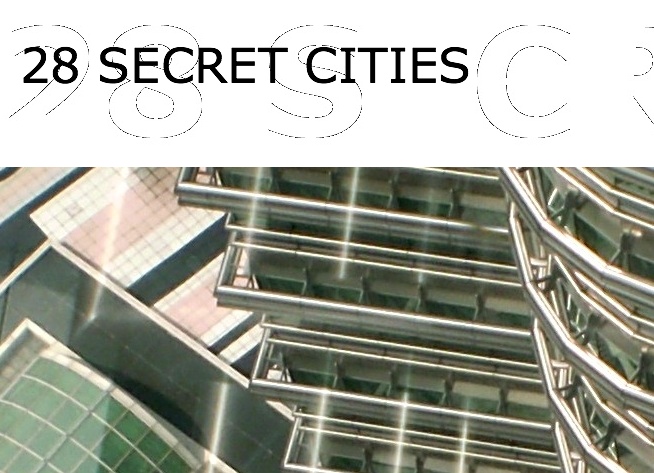 … although by the time you read this post you're probably already aware of its 'appearance', not just via the 28: Secret Cities index page but also through RSS feeds (which 'leaked through' even though the public website was in 'maintenence' mode), my own perhaps inadvertant leaks via my Facebook update, a Facebook Cordite group email and an email posted to contributors informing them that the issue had gone live, or at least, almost.
In terms of statistics, which I love, yesterday (July 1 – the official Secret Cities release date) was Cordite's best day ever (or at least, the day with the highest number of hits since we installed our neww statistics package in March). With an email being sent (hopefully!) to all Cordite subscribers today, I'm just hoping that more people check out the great poetry in the issue.
Then again, by posting news of the issue's release on my blog, which also contains an RSS feed, as well as a feed to my Facebook page, which also contains a mini-feed, perhaps I've gone too far with this "FEED" thing. I like to think of it as a Really[SS] Seeth[ing] Frenzy (RSF).
I was the poetry editor for this issue.
Contributors
Alice White, DJ Huppatz, Leah Kaminsky, Emma Rooksby, Sam Byfield, leur Beaupert, Bob Morrow, Aidan Fadden, Jeff Klooger, Rose Hunter, Alamgir Hashmi, William Doreski, Liam Ferney, Stuart Cooke, Sarah French, Benito Di Fonzo, Linda Godfrey, Andrew Burke, Nick Powell, Lia Hills, Jennifer Compton, lizabeth Kate Switaj, Margaret Owen Ruckert, Ivy Alvarez, Cameron Brockmann, Bev Braune, Joanne Johns, Sarah Jane Barnett, rob walker, S. K. Kelen, Nancy Anne Miller, Kay Rozynski, Kate Middleton, James Stuart, Michael Farrell, Cath Vidler, Paul Hardacre and Ali Alizadeh.
Cover image by Kathleen Asjes.