The poems in Between Empires were originally written in longhand in a Mead Composition Notebook (wide-ruled) that I bought in New York City, and then published digitally on the precursor to D/DN in early 2003.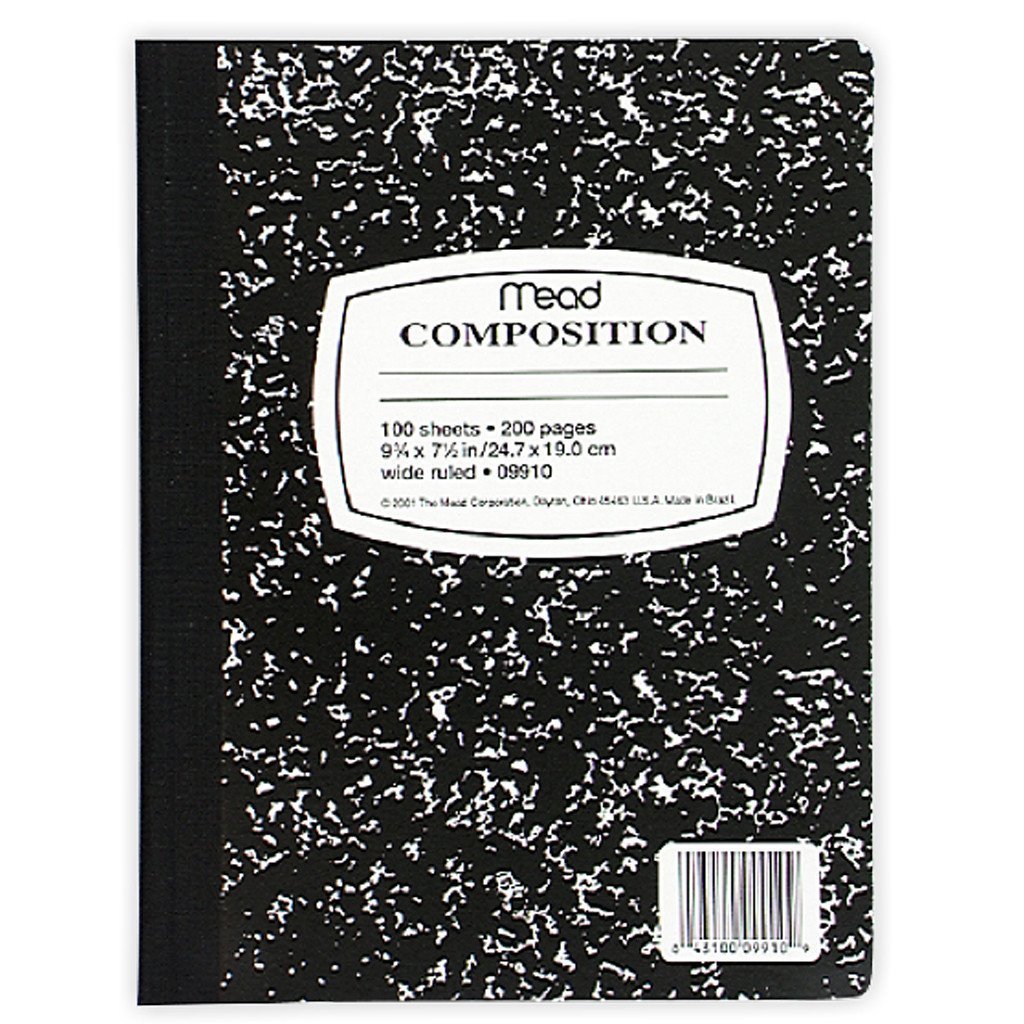 While many of the poems also went on to be published individually, the collection itself remained otherwise secret for a decade.
The order of the poems in Between Empires as published online is not the same as the order in which they were written. For instance, the first poem written in longhand was 'Holding Pattern', and the title poem was actually composed last.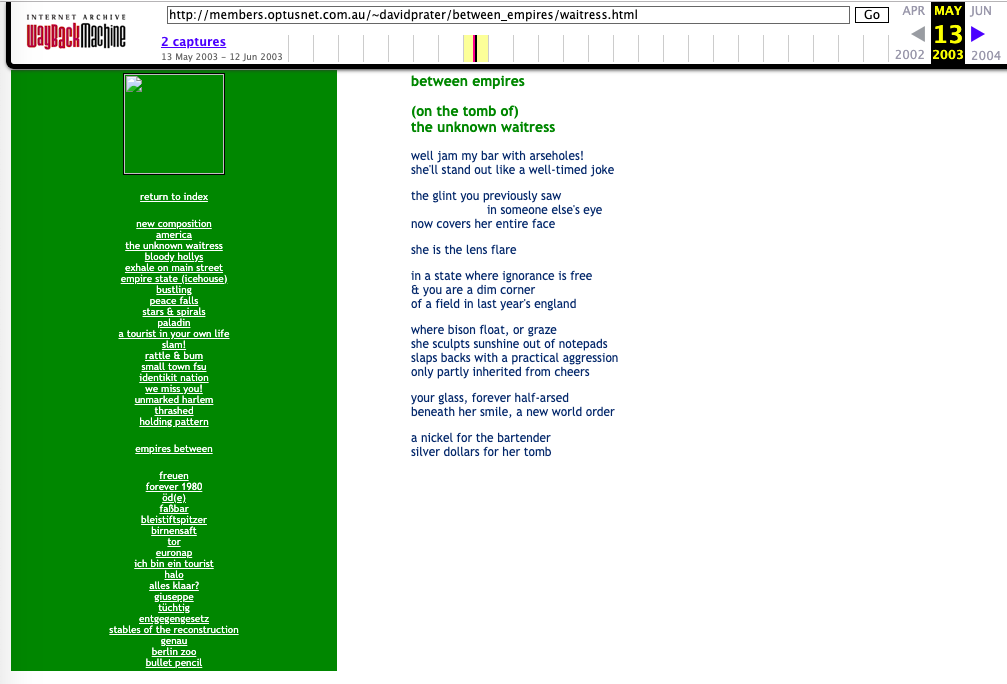 Several other poems (including 'Express train to yer love') were not included in the HTML version. Finally, one poem bearing the title 'Maple Lanes' has no text at all.
In 2012 a selection of the poems that make up Between Empires was reissued, both in full and as two separate digital chapbooks: Peace Falls (chiefly preoccupied with the United States) and Forever Wende (focussed on Germany).
Between Empires (2002)

new composition
america
the unknown waitress
bloody hollys
exhale on main street
empire state (icehouse)
bustling
peace falls
stars & spirals
paladin
a tourist in your own life
slam!
rattle & bum
small town fsu
identikit nation
we miss you!
unmarked harlem
thrashed
holding pattern

empires between

freuen
forever 1980
öd(e)
faßbar
bleistiftspitzer
birnensaft
tor
euronap
ich bin ein tourist
halo
alles klaar?
giuseppe
tüchtig
entgegengesetz
stables of the reconstruction
genau
berlin zoo
bullet pencil