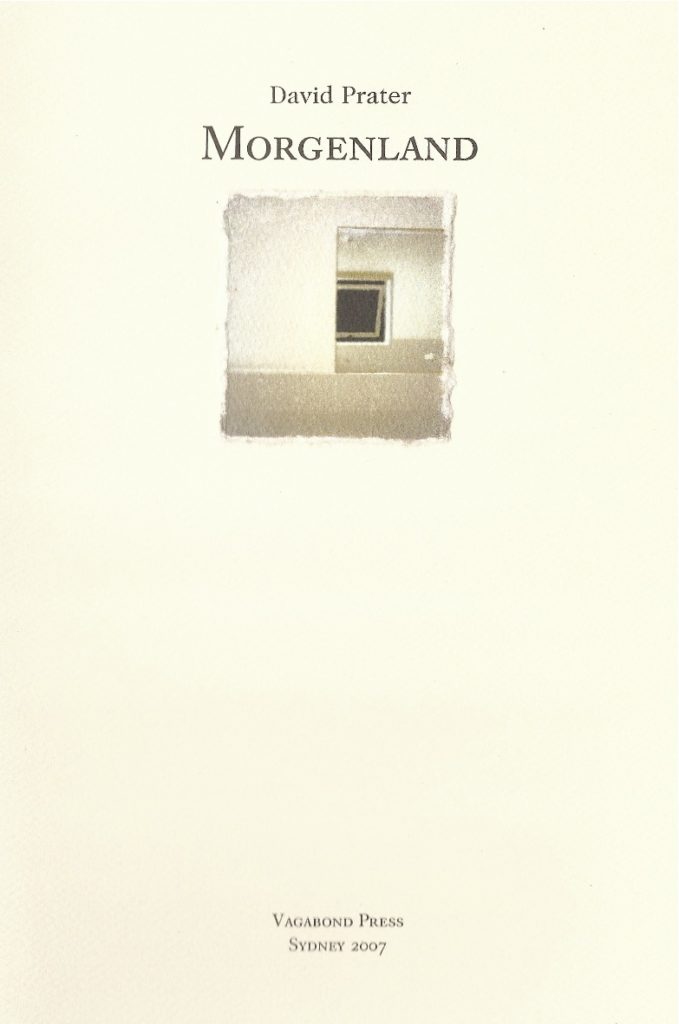 Morgenland was published by Vagabond Press in 2007. The poems in Morgenland were all written in the Republic of Korea and Japan in 2005–06 as part of an Asialink residency.
Thanks to the University of Melbourne, the Australia Council for the Arts and the Australia-Korea Foundation for their generous support.
An earlier version of 'Alone In An Airport II' appeared in this chapbook's companion volume Abendland (2006). 'Hoju Bihang-gi' first appeared online in Peril. 'Back to the Tourist III' first appeared online in Softblow.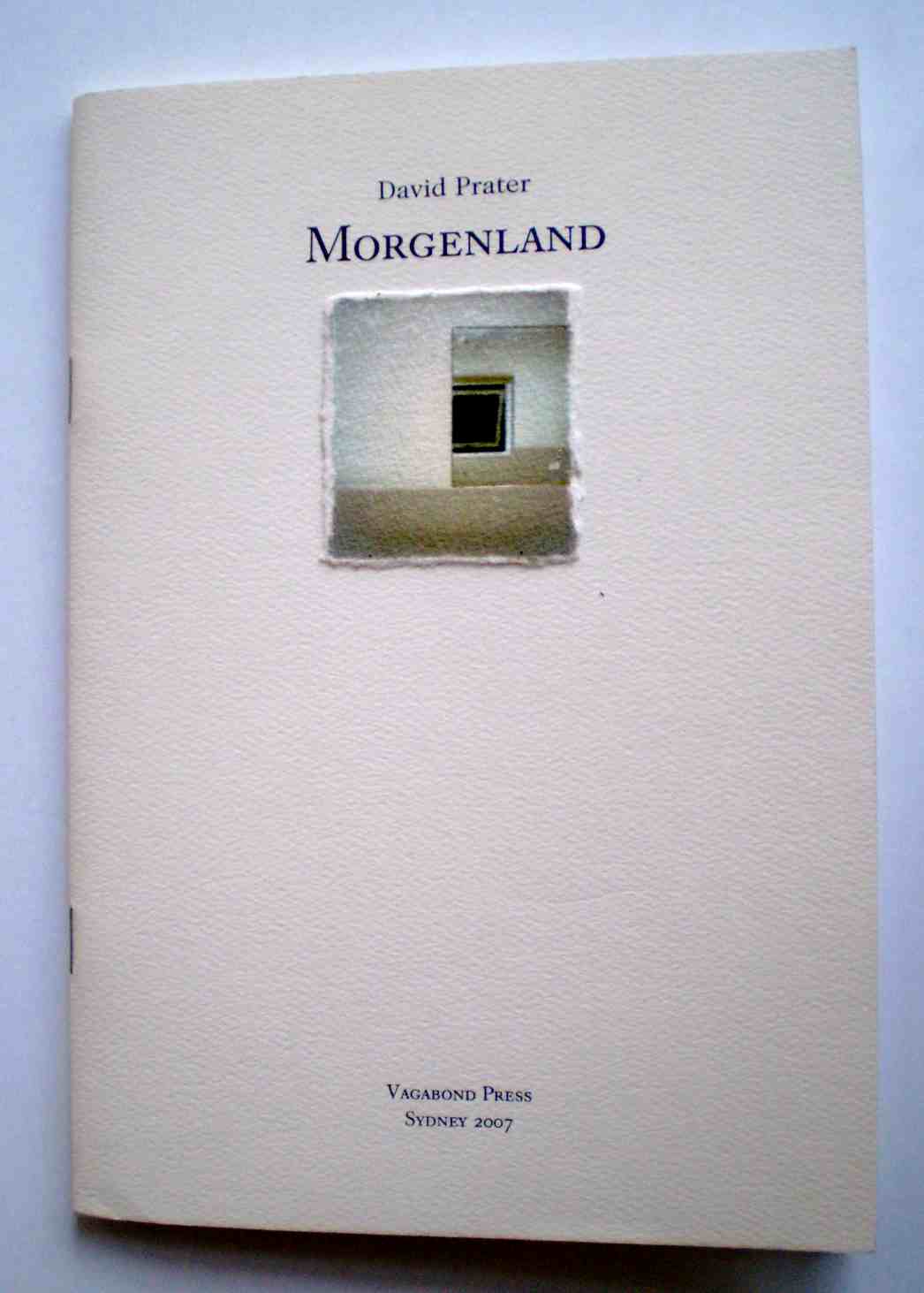 Thank you Nikki Anderson, Michael Brennan, Keiji Minato, An Sonjae, Sang Kee Park, Joseph, Tan, Larissa Hjorth, Alexie Glass, Moon Sun Choi, Joo Young Lee, Kathleen Asjes, Anouk Hoare, Andrew Cook, Sean Heaney, Hiroshi Sasaki, Steve Riddell, Kevin Puloski, Young Eun Pae and Bridget O'Brien.
Morgenland (2007)

ALONE IN AN AIRPORT II
JETLAG WORLD
SOUND OF VITALITY
WHITE SPACE
SNOW GROCER
HOJU BIHANG-GI
NAGASAKI CROWS
TRANS*
THE HANOK FIELDS
DRUNK AS KO UN
MAKKOLLI MOON
MOKOCHUKCHA
SAIHOU JODO
IMAGINARY MAO
SNOW SEA SWAN
LONELY PLANET
ICEBERGS
MORIAPO
BACK TO THE TOURIST III