Interviewing Ko Un
One of the highlights of my second Asialink residency in Seoul in 2009 was my meeting with poet Ko Un.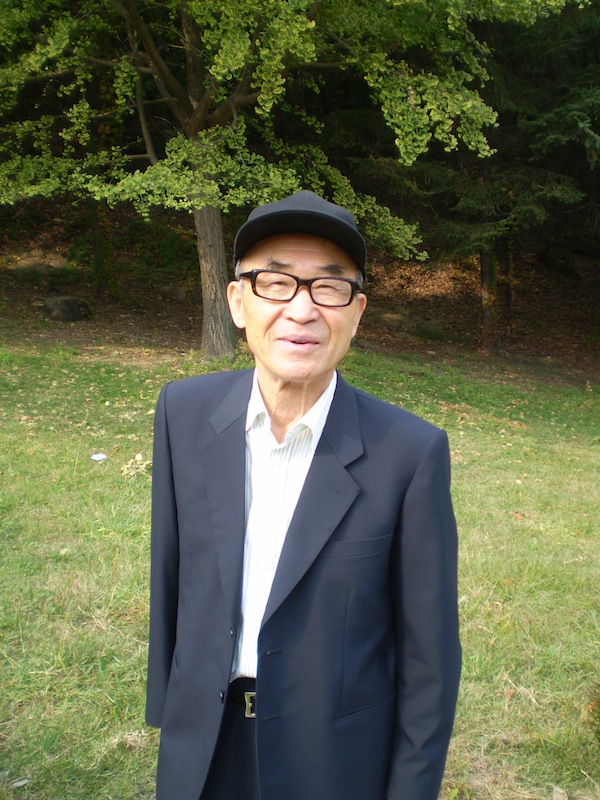 One of the highlights of my recent three month residency in Seoul was my meeting with poet Ko Un (above), considered one of Korea's most famous and public poets. Having read many of his poems and autobiographical writings (and even written a poem for him) I was keen to make a connection with him and to further my understanding of Korean poetry and history.
I couldn't have hoped for a better outcome.
We met on a windy autumn morning at a subway station close by Seoul National University, from whence we were whisked to the campus grounds courtesy of one of Ko Un's graduate students. The meeting was facilitated by Professor An Sonjae of Sogang University, who had been my supervisor during my time as a teacher there in 2005.
An Sonjae (known in English as Brother Anthony) is a translator and academic a lot about modern Korea, having lived there for almost thirty years. I had in fact interviewed him several weeks earlier – you can read the transcript of that meeting on the Cordite site.
Our meeting/interview with Ko Un lasted for just over an hour, during which time I had the chance to ask him many questions about his life, his poetics and his personal philosophy. One quote that sticks out from the interview is the following, on the subject of the 'Zero':
At that time it was just after the Korean war, everything was destroyed. I was a survivor surrounded by ruins and emptiness, and an orphan. So therefore it's not just my poetry or myself personally or something, it's that the whole world seemed to be nothing but zero, a mound of ash. So my poetry begins in the midst of this zero, and me being this naked survivor, so to speak. And when you come to the present time, I can't tell with this zero whether I've moved in a plus or a minus direction but in the present too it's always a matter of starting again, starting again from a zero, again from nothing, to always start again from that, as it were, ground zero …