As a teenage undergraduate in the early 1990s, I lived in a world of blissful ignorance. Two or three lectures a day, a couple of essays to churn out each month, a handful of exams. No biggie. The rest of the time I spent mooching around and listening to UK indie. It wasn't until I was well into my third year at university that I actually ran into any mature-age students. It was almost embarrassing, like seeing your mum in a lecture theatre. Wasn't uni supposed to be for young people?
God, I was ignorant. And pretty far up myself.
Now, 30 years later, I'm about to do something I never contemplated, or understood, at that time of my life. At the ripe old age of 47, and as a father of three small children, I'm off to university again.
That's right, I'm about to become a mature-age student.
Needless to say, the fact that I scraped through my BA (including a hackneyed but well-meaning thesis) was a miracle. Amazingly, a government department in Canberra offered me a position as a graduate trainee the following year. I could put my student days behind me, temporarily at least.
But it could not last. Within 12 months I'd quit my public service job, returned to Sydney and re-enrolled in a law degree. I'd half-heartedly started that one while studying for my BA (don't ask). One year later, I'd dropped out of uni entirely, and taken up work as a kitchen hand. This provided material for my first published short story but sod all else.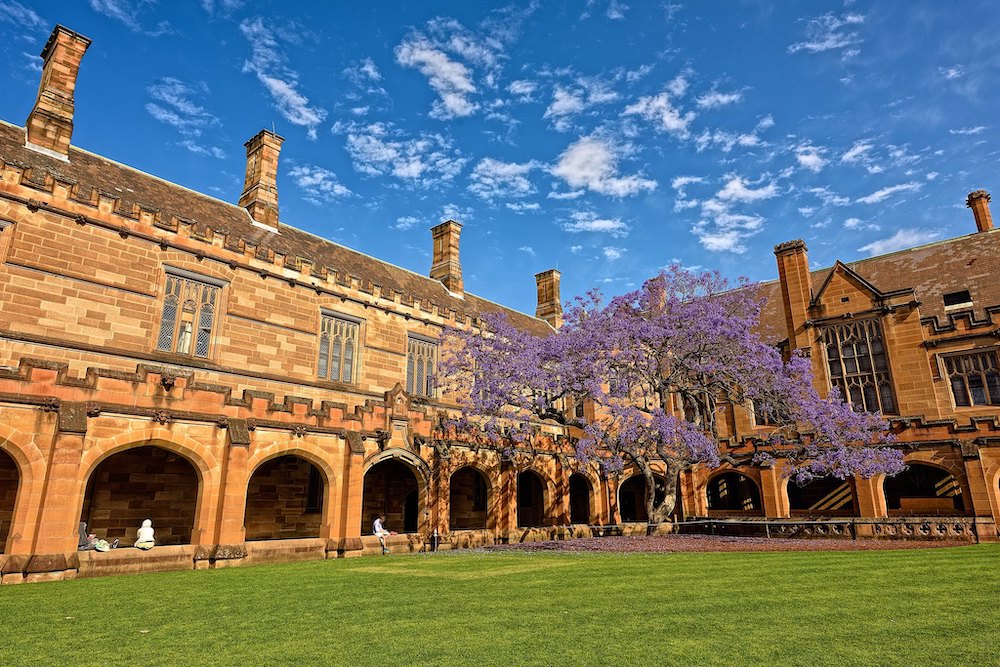 The rest, as they say, is pretty banal, and probably a tale best saved for some other time. But the short version is that after a series of part-time jobs I later got halfway through a Masters degree. But I only actually completed one on my second attempt. I then got through a PhD as well. This led me to move to Sweden to undertake post-doctoral research.
To be honest, I thought that would be it for me. However, I am now, in the infamous words of Joseph Furphy, 'Unemployed at last!'. So, I thought I'd give it another whirl.
Therefore, this coming September I'll be doing it all over again. I've enrolled in a course entitled The Self In Travel Writing through Linnaeus University, which is based in two cities in southern Sweden: Växjö and Kalmar. But I'll be studying by distance.
This means that I'll be able to attend lectures from the comfort of my own living room. Engage in group conversations while still in my pyjamas. That's something most mature-age students can only dream of.
There's one catch, however. I will, at some stage, need to travel to Växjö to meet my fellow students. It'll just be for a day or two, but I have to admit I'm slightly nervous about the whole thing.
The one and only time I visited Växjö was in 2011, while I was living in Karlskrona and undertaking post-doctoral research at Blekinge Tekniska Högskolan as part of the ELMCIP project.
I needed to go to Växjö for an appointment with the dreaded Migrationsverket. Having lived in Sweden for more than three months, I still did not have a residence permit (long story) and therefore hadn't been paid in all that time.
While my mission was successful, I therefore associate Växjö with stubborn bureaucracy. But hopefully that association will be lessened by a trip to the city for more pleasant reasons.
I'll be posting more about that prospect, as well as the course, and the reading I've already completed, shortly. See how mature, and aged, I have become?
But for now I just want to remind myself of the smart-arsed, know-it-all boy I once was. I hope that the mature-age students I meet this autumn will be more forgiving. Or at least a little more mature, if not in years then at the very least in spirit.
As we say in the classics: Carpe per diem, magnum cum louder, and sidere mens eadem muchacho.
UPDATE!
Well, the trip to Växjö never eventuated, but I've now completed the course. Read my fill write-up of The Self in Travel Writing!