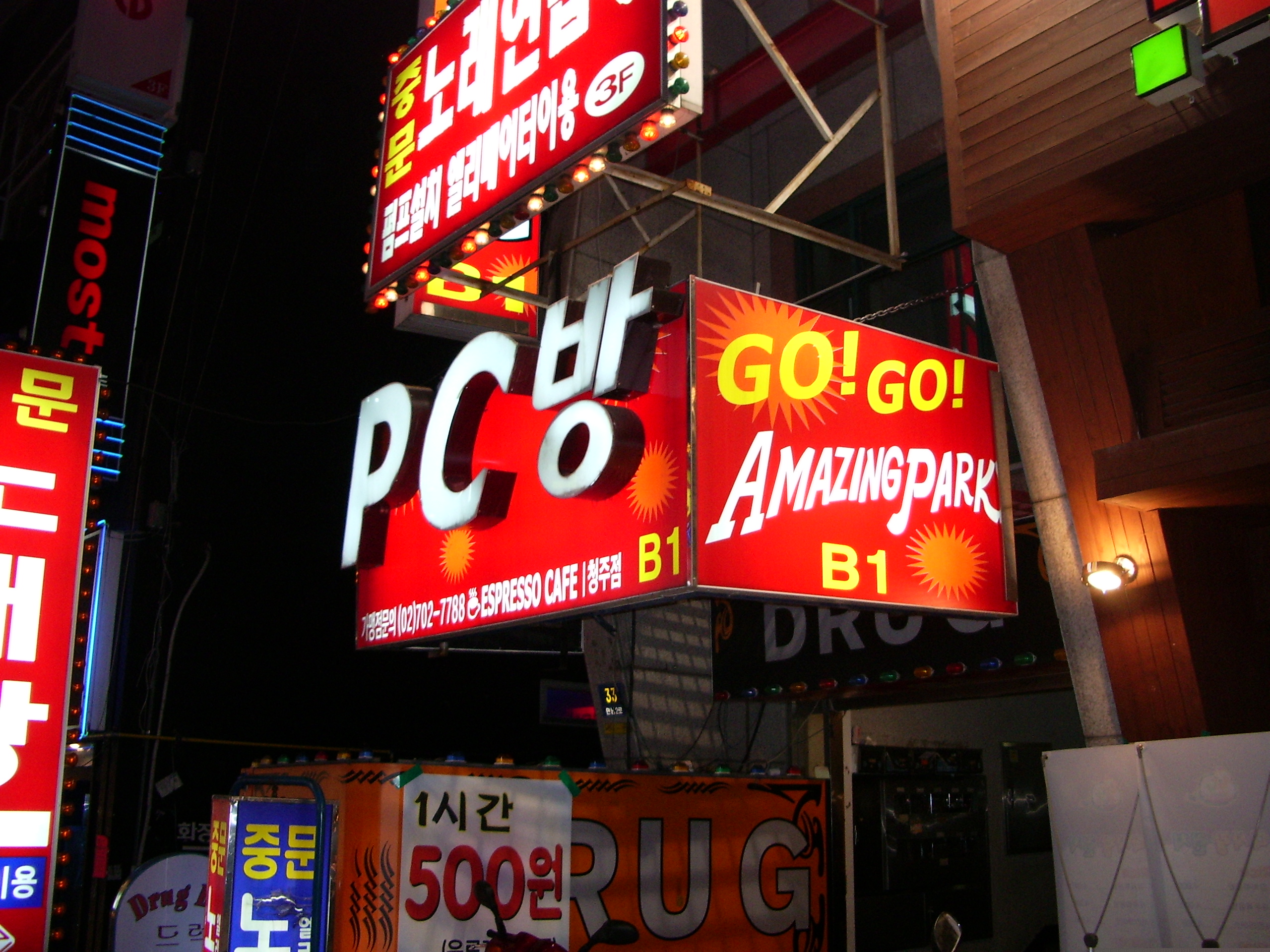 Seoul Redux, Asialink and PC Bangs 2.0
Korea! Korea! Korea! Korea!
In the northern summer of 2005, I caught a plane from Frankfurt to Seoul to undertake an Asialink residency at Sogang University. This summer, I'll be doing it all again, only this time my host for the residency will be the Korea Language Translation Institute (KLTI) in Gangnam.
I'm really looking forward to returning to Seoul. The four months I spent there in 2005 were really beneficial in terms of the amount of writing I got done, as well as the rewarding (if challenging) experience I gained while teaching in the Korean educational system.
This time around I'll be doing something completely different, namely assisting the KLTI with the editing of English translations of Korean texts. And if that sounds like a bit of a tongue twister, you're probably saying it right. I mean doin ir rong.
The KLTI is located in Gangnam, on the other side of the Han from Sogang University and Insadong, the touristic part of Seoul where I lived in a hostel for the duration of my stay in 2005. I'm hoping this time around to find somewhere in Hongdae or even closer to Gangnam itself …
The Seoul metro system, which I caught every day to and from Sogang University, is fast, cheap and reliable. It's a great buzz to ride the metro at peak hour, and to see the fantastic cross-section of Korean society travelling together, slowly waking up. In that sense it doesn't really matter where I'm staying anyway.
Seoul is of course a networked city in several other important respects. The city boasts one of the highest rates of broadband internet usage in the world; while at street level this excess of connectivity flows through the PC Bangs and via roaming mobile broadband networks. The flow of people and ideas.
In 2005 I spent a lot of my time in PC Bangs, probably too much time. I'm not sure whether I want to spend up to four or five hours each day writing in these places like I did then. I wrote about thirty poems (a selection of which were later published as Morgenland) and forty prose poems in PC Bangs.
I also took a lot of photos of PC Bangs signage and logos, of which the example above is possibly the most exuberant.
Since then a few of the poems, and several of the prose 'Imaginary Cities' have been published in various journals. In another respect however, these pieces now seem more like first drafts than anything else – dense, over-expressive, abstracted, occasionally unintelligible.
I'm looking forward to finding ways of building upon the ideas expressed in these early pieces, and it might be fun to see how many of the original PC Bangs I can re-discover – just as long as there's a cold beer waiting for me in some shady beerhof afterwards.
Till next time, annyeung.