As Crowded House said, "Now we're getting somewhere". Swervedriver were one of the greatest bands of the early 1990s. Full stop.
And you know what? Their early success, like that of Ride, hinged upon a series of phenomenal EPs: Son of Mustang Ford, Rave Down and the incendiary Sandblasted EP, all of whose title tracks would feature on their impressive space odyssey debut album Raise.
At the time Raise came out, I remember thinking that the album itself was a slight disappointment after the stunning ferocity of those three EPs (think speed metal fused with a Sonic Youth style melodicism).
Raise grew on me, however. Opening track 'Sci-Flyer', with its razor-sharp guitar lines and driving rhythm, set the tone for a sprawling album which crossed many stylistic boundaries and managed to capture what will forevermore be known as the Swervedriver sound.
Second album Mezcal Head was even more adventurous than its predecessor, including 'Duel', the completely bizarre 'Last Train To Satansville' and the jazz-metal fusion of 'Never Lose That Feeling/Never Learn': an extended 11-minute jam that closed out the US edition of the album, silencing the naysayers in that realm at least.
I kind of lost track after 1993 but for freak's sake, the Swervies had already done their job, really.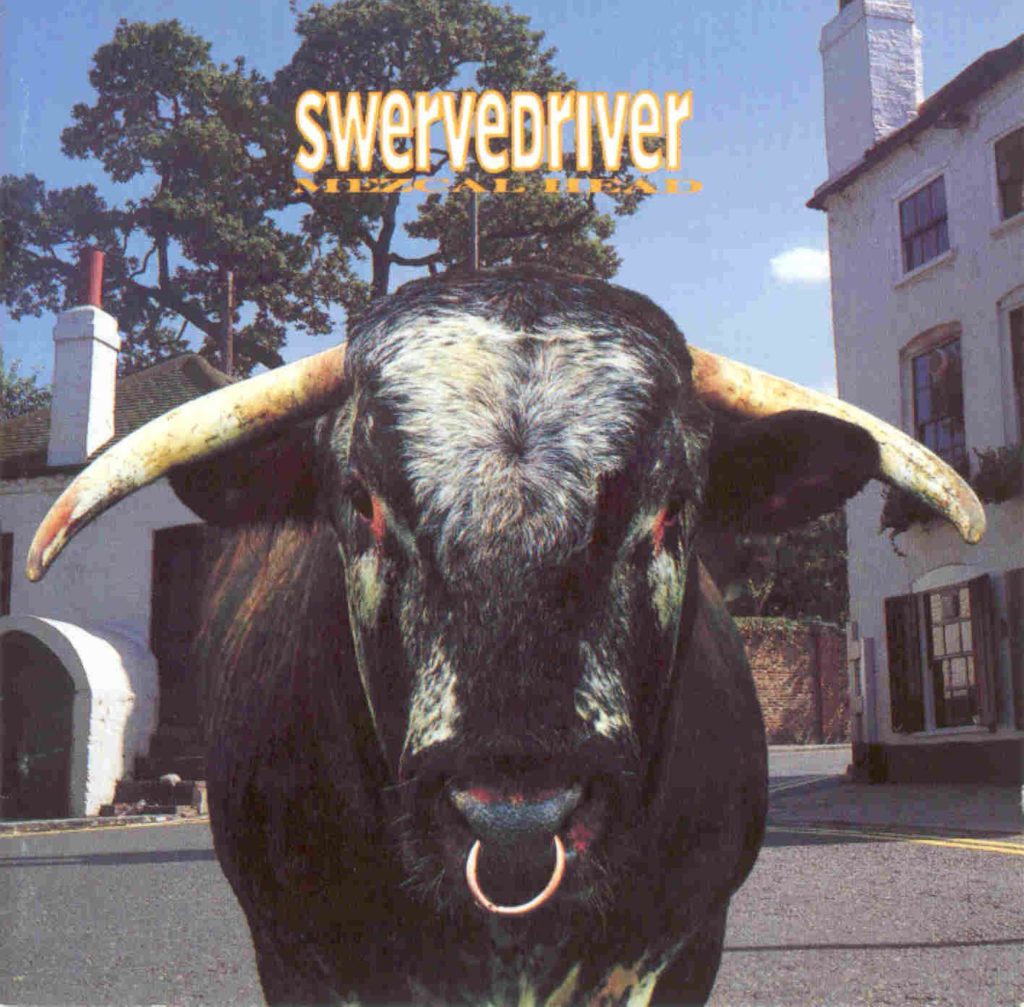 Despite their huge sound, and the inherent possibility that trying to rein it in might have caused problems for the band, Swervedriver (or should I say lead singer Adam Franklin) developed a reputation for quality songwriting as well.
The quintessential example was 'Harry & Maggie', which fused a pop sensibility with the traditional dual-guitar attack in a way that was seemingly beyond contemporaries Ride.
Remember 'Twisterella?' No? Enough said.
I also remember being impressed by the fact that unlike other bands at the time, the Swervies had no problem with naming other bands they liked and promoting the scene in general.
How many NME interviews at that time managed to slag off every other band around? Not Swervedriver, who came across as, well, a bit more mature. Or nice, anyway.
Finally, and this is perhaps the clincher, the band reportedly hung out with former Husker Du legend Bob Mould around the time of the release of Sugar's extraordinary Beaster EP, and talked guitars.
Swervedriver were one band who took their guitars seriously. As a result, their discography is a testament to well-crafted, sonically adventurous rock/pop with a science fiction bent.
Leave them all behind? Too late, we already have.