But the older I get, the more clear it becomes that I'm actually a child of the early 1990s. Or at least, I'm a child of the 1970s and 1980s who left home in 1990. Which, um, was when early-1990s UK indie began. Srly.
You could also argue that 1989 was an even more significant year for 1990s UK indie. No to mention indie worldwide. But that's the subject of another post I don't have time to write. Yet.
Note:
This post was first published in 2011. I have updated and reposted it due to popular demand.

In a hurry?
Jump to the definitive list of 1990s UK indie bands!
1990: [not just] time for Guru
Do you remember Guru Josh? He was the guy who drew a line in the sand between the 1980s and the 1990s.
Sure, he was doing so for reasons of self-interest and self-promotion. But the fact remains that 1990 was the start of a decade of which 1989 would never form a part. Guru Josh told us so.
I left home the week Oxford shoegazers Ride released their first extended play (EP) record. This was back in the day when a lot of records still came out on vinyl. It was January 1990, the beginning of the greatest couple of years in UK indie.
I was living in Australia at the time but in my mind I was living in the UK. Unfortunately, I knew nothing about shoegazing, Ride or UK indie. So there was a problem.
Here's another: I was a passionate R.E.M. fan, and still thought John Cougar Mellencamp had something.
I'm not too proud to admit that I listened to commercial FM radio. The soundtrack to my antipodean summer of 1989/1990? Execrable shit like Noiseworks.
It's okay, we can all move on from that.
The first rumblings of indie
Then again, in my defence, in 1989 I was also into Australian indie. Ratcat, the Hummingbirds? This stuff was the actual soundtrack to my first summer out of high school.
Ratcat's That Ain't Bad EP was brilliant.
Simon Day, of Ratcat, wasn't from the UK. His best song, 'That Ain't Bad', was not released in the 1990s. But by God he was indie. Didn't hurt that he was hot as hell, either.
The Hummingbirds' loveBUZZ album was also fantastic. They named it after the Shocking Blue song Nirvana covered on Bleach. It was 14 singles in a row. All with that R.E.M.-style Rickenbacker jangle. Which made sense, as Mitch Easter produced the album. That jangle was so hot at the time.
But by 1990 it had dated a little. Despite my supposed indie credibility, I was in for a shock. I started university in 1990 and fell in with a bunch of guys who were into indie music. They were not only aware of UK indie but also lifetime subscribers to New Musical Express. Or so it seemed.
Through them, I discovered a whole world of indie beyond R.E.M. And let's face it, by 1990, R.E.M. were no longer indie anyway. How fast things changed!
My quickfire indiemacation
I was in for a special kind of musical edumacation during those first heady months at university. My friend D— had a formidable collection of music, all on cassette.
Some of what he played me was from the United States. The first time I heard Pixies' Doolittle (on cassette!) I almost shat myself. Music was not supposed to sound like this. FM radio had conditioned my ears to receive Sinead O'Connor's 'Nothing Compares 2U'. In comparison, a song like 'Tame' was like a bottle of industrial toilet cleaner to the head.
Sonic Youth's music had a similar effect. Goo, when you think about it, is a terrifying album. Especially its second side. A song like 'Mote' or 'Mildred Pierce' would never get airplay on Triple M.
At first I wondered why a mainstream record company would even agree to release such music. By the time I figured out where Triple J was on the FM dial that summer, it was all I listened to.
A lot of the local indie I listened to on Triple J was one step removed from Ratcat and the Hummingbirds. Falling Joys, Clouds, the Fauves, Ripe. From across the Tasman, The Bats and Straitjacket Fits.
Nevertheless, UK indie had the biggest impact on me. Radio DJs spoke of these bands in hushed, even reverential tones. My Bloody Valentine, Ride, the Charlatans, the Wedding Present, and on and on and on.
But what was 1990s UK indie anyway?
And do you care?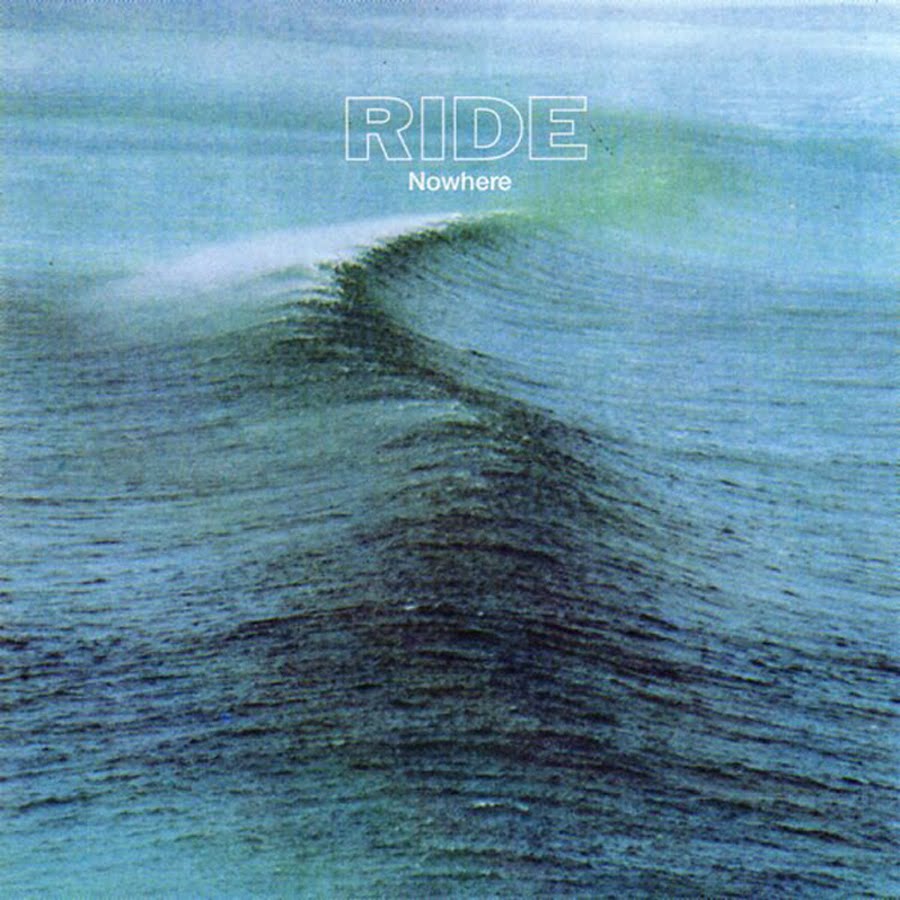 Defining early-1990s UK indie
Definitions are annoying. But when you're trying to be specific about something they can also be quite useful. So, here goes.
What's indie?
I define 'indie' as independent. That means music issued independent of mainstream record labels. Or else via small, non-mainstream labels. This can be problematic. Many mainstream record labels own indie subsidiaries. But I don't think it's that big a deal. If it looks indie, sounds indie and feels indie, it's indie.
What's the United Kingdom?
I define the UK as the United Kingdom of Great Britain and Northern Ireland. The Republic of Ireland is thus excluded from this definition. But bands featuring Irish-born musicians are okay. As long as they signed to a UK-based record label in the early 1990s and sounded indie.
When were the early 1990s, then?
As mentioned above, I define the early-1990s as starting in 1989. And they ended right before Creation Records released Oasis' Definitely Maybe in 1994. So, we're talking about a very brief window in time. Needless to say, I do not regard Oasis as being an early-1990s UK indie band, in any shape or form.
Okay, 'early-1990s UK indie' what?
Good question. In this post I'm referring, in the main, to indie rock, or guitar-based indie pop and/or rock. I also have a special fondness for bands who issued extended play (EP) records rather than singles. Although, as will become clearer, this is not a hard and fast rule.
Can you be more specific?
Nah.
And if you don't like that, write your own definitive list of early-1990s UK indie bands.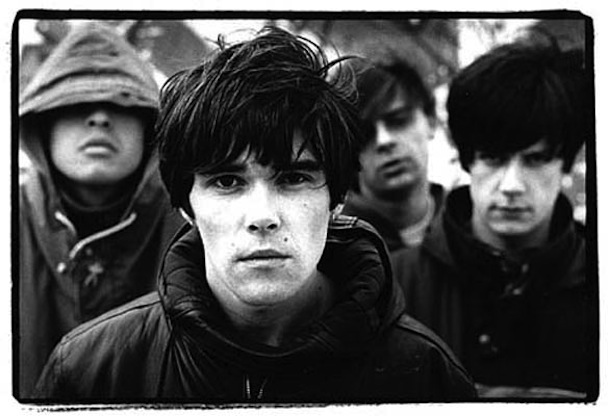 The herculean task of remembering all the 1990s UK indie bands ever
Back in 2011, I took one of my many trips down Amnesia Lane. A little bit like this one, in fact. I decided to create a list of all the great UK indie bands from the early 1990s. The problem was, I wasn't an expert at all, and I'd never lived in the UK.
But who needs Wikipedia? I had a whole bunch of friends on Facebook who were all alive at the time. They were also going through more-or-less the same stages of sentimentality and nostalgia. Why not ask them?
So, I opened up the comments on a Facebook post, and together we came up with a list of over 100 bands. 100 is too big a number for what was an obscure moment in musical history. Besides, many of the bands nominated were not actually indie, UK-based, or active in the early 1990s.
Others were shit so I excluded them with no regrets whatsoever.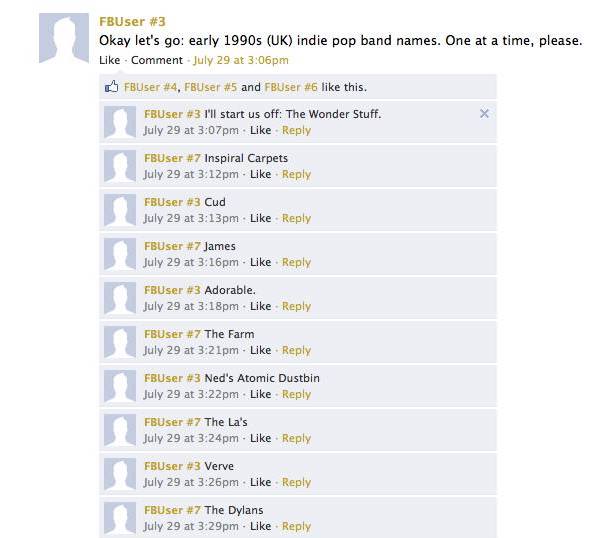 1990s UK indie bands: ranked
Okay, now that we've got the methodological details out of the way, it's time to get on with it. I toyed with posting the following list in ascending order but I hate it when music websites do that. So, without further ado, here is my definitive list of the top UK indie bands of the early 1990s.
1. My Bloody Valentine
How does an Irish band formed in the 1980s top a list of 1990s UK indie bands? Well, My Bloody Valentine did an awful lot of indie, over a very long period of time. Most of it in the UK in the early-1990s. In fact, their sophomore album, Loveless, is the pinnacle of early-1990s indie. And if you don't agree with that, I suspect you shouldn't be here.
2. Ride
If you'd asked me in 1990 which band was the greatest exponent of UK indie, I would have said Ride. They released three EPs in the space of eight glorious months in 1990. Their debut album, Nowhere, was a jaw-shuddering statement of intent. Ride set a standard by which critics would later judge all other UK indie bands. Including themselves.
3. Lush
Lush provided a melodic antidote to Ride's ultimate 'fey' boy-band aesthetic. Signed to 4AD, the band released two fantastic EPs in 1990. Their debut LP, Spooky, arrived in 1992. Lush's music was hook-laden, harmonic and edgy. Dare I say ethereal? It doesn't get much better than this if you're a fan of reverb-drenched, early-1990s indie.
4. The Stone Roses
There was something peculiar about being a fan of UK indie while living in Australia. New music took a while to arrive. That's why I'm claiming the Stone Roses for the early 1990s. Their influence was massive but delayed. Epic track 'Fools Gold' laid the blueprint for the 'indie-dance crossover' phenomenon. If only they had left things there, and retired with dignity.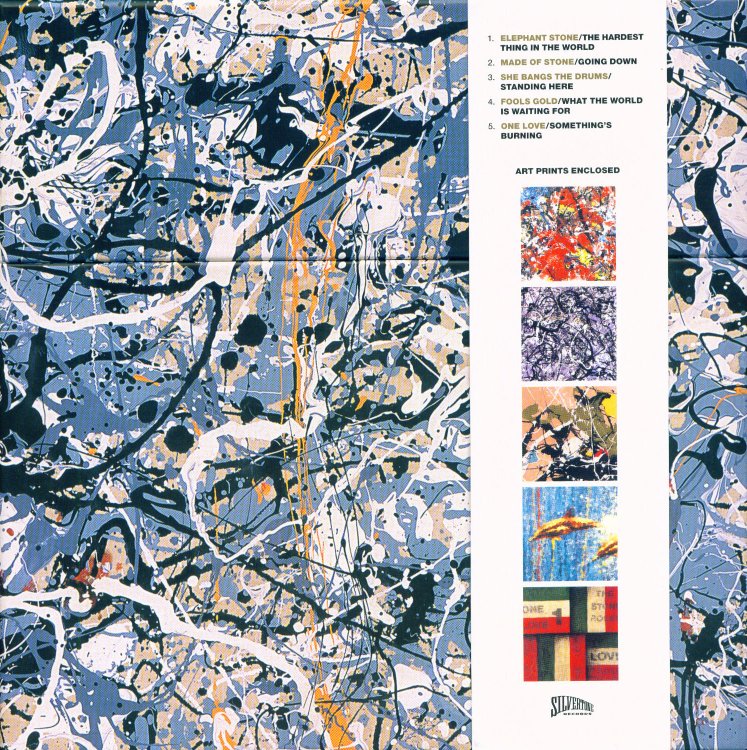 5. Swervedriver
Of course, there's something self-selecting about band lists from a certain era. Sharp-eyed readers may already see a pattern emerging. At least in the kind of early-1990s UK indie bands I deem worthy of writing about. Swervedriver is no exception to my cobbled-together rule. But boy did they know how to shred the early-1990s indie space-time continuum.
6. Primal Scream
Primal Scream, of course, pre-date the 1990s. But there was no missing their influence on the UK indie scene of the early 1990s. They took the best of ecstasy (and acid house) culture and created something unique. We all wanted to get high on music that was all about getting higher than the sun. And that's where Primal Scream came in.
7. Verve
Back in the early 1990s 'The' Verve were still called Verve. They started off as a freewheeling, psychedelic act. Their sound was genuine 1960s heritage in timbre. I mean, it was out of step with everything else going on around them. But they did not care. And that's why I loved them. Then they changed their name and the rest, as they say, is 'History'.
8. Happy Mondays
You could say that Happy Mondays, not Guru Josh, invented the early 1990s. Their appearance on Top of the Pops in November 1989 signalled a change of the guard. The fact that this new guard were absolute gurners set the scene for what would be a wild few years. Happy Mondays' irrepressible hedonism was pivotal in the Madchester scene. Which makes them so early 1990s it hurts.
9. The Charlatans
Critics often overlook the Charlatans in favour of other more well known UK indie bands. But the Charlatans chose to bury their hard edges beneath layers of Hammond organ. They reproduced the 1960s aesthetic on their early releases with reverence. And, more than any other band, they embodied the indie-dance crossover phenomenon.
10. The La's
It may seem ironic to include the La's in this top 10 list of early-1990s UK indie bands. After all, they're a band idolised by Oasis. And they only released one album. But the La's symbolised a spirit that was both hopeful and doomed. Without the La's, the early 1990s as an historical moment would be meaningless.
1990s UK indie bands: 10 honorary mentions
Top-10 lists are so reductive, doncha think? Well, go tell it on the Intramanet. In the meantime, I'm covering all my bases by making 10 honorary mentions. These bands were indie enough, UK enough and active early enough in the 1990s to count. But I'm not quite ready to write a full paragraph about any of them. Yet.
Teenage Fanclub deserve an entire post of their own. If you took the best bits of the Waterboys and U2, you might get The Wonder Stuff. Huggy Bear were the agit-pop answer to Bikini Kill, and DIY as all get-up. The Stairs made the Stones sound ironic and cool. And Cornershop managed to fight the power and mock Morrissey at the same time.
Slowdive were the quiet/sad-face merchants of shoegaze. Curve adhered to the 'three EPs followed by an LP' rule. The Wedding Present released 12 singles in a year and also recorded an album in Ukrainian. Ned's Atomic Dustbin were worth a listen for the name alone. Oh and Pop Will Eat Itself? Mkai, Grebo.
1990s UK indie bands: dishonorable mentions
No top-10 list would be complete without its anti-list. In this case, there are at least 10 bands I'd never bother listening to again. It may sound harsh, but life's too short to put oneself through such a wringer.
Thus, I won't tolerate any discussion of Inspiral Carpets, even if their t-shirts were cool as fuck. Northside were a bit too Hammond for me. Cud, to borrow Shaun Ryder's immortal phrasing, can go do one. James? I mean, come on. Adorable were up themselves and only half as good as Aussie dream-pop merchants Glide.
I can't even recall anything The Farm put out. Chapterhouse were borderline Grebo. Moose drifted too far up their own fundament. Birdland were pathetic. I have always despised Manic Street Preachers.
And I couldn't care less about Carter USM, Revolver, Sultans of Ping FC, Jesus Jones, EMF, Soup Dragons, Mock Turtles, Ocean Colour Scene or The Shamen. Got that?
So, where to from here?
To celebrate the 30th anniversary of the birth of UK indie, I'm planning a series of posts over the coming weeks. In these posts, I'll make clear why the early 1990s ended with the release of Oasis' Definitely Maybe.
I'll also explore the musical careers of my own personal top 10 early-1990s UK indie bands. Stay tuned, as they say.
Until then, please feel free to leave a comment below. Or message me with your thoughts on early-1990s UK indie!