Paju Book City 1
Paju Book City is an incredible place.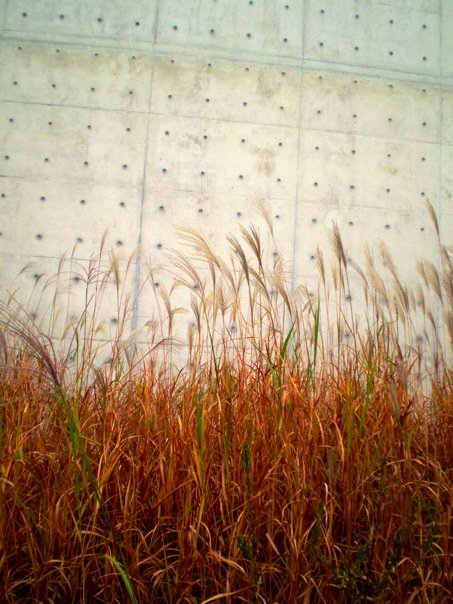 Paju Book City, located just outside Seoul, is an incredible place: "an industrial city related specifically to books" whose aim is "to recover the lost humanity". All of the buildings in the city have been designed by famous Korean and international architects, and many Korean publishers have both their headquarters and production facilities there.
I was lucky enough to visit Paju in 2009 as part of a visiting Asialink delegation, and I think it's safe to say that all of us were completely blown away by the scale of the operation, particularly when contrasted with the size and state of the Australian publishing industry.
I'm posting this photo because it contrasts the softness of the reeds (or is it rice?) with the pre-fabricated concrete of the buildings, something you do not necessarily see a lot of in Seoul itself, but which I think many planners and urban designers are starting to realise is essential if Korea is to recover its own "lost humanity".