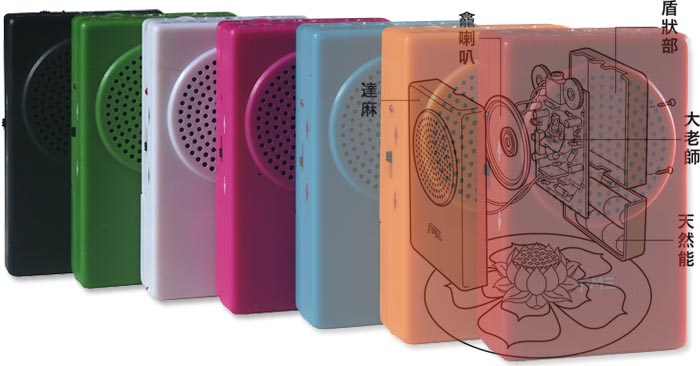 Buddha Machine Explosion!
Everything is Buddha.
The Buddha Machine is an ambient music player that features eight different loops in an attractive (in my instance, hot pink) casing.
For the past twelve months I've been listening, looping and messing around with two of these cute little boomboxes, with unexpected and mixed results.
The Buddha Machine initially inspired me to write prose poems about various incarnations of Buddha, with walk-on cameos from a significant other, a series of kindlove poems intended more as tribute than collaboration.
But even before then, on my trip to China, I had had a sort of breakthrough with my poem That's Buddha, a slightly irreverent take on Buddhist mantras.
The poem was inspired by the book of Buddhist teachings left for my perusal in the Japan Airlines stopover hotel at Narita Airport, Tokyo (this also took me back to my brief stay in Ten'ri, Japan, for the World Haiku Association conference in 2003 – a weird take on the more cultish aspects of Buddhism in that strange land).
I reprised this breakthrough recently in a quite unexpected way when I performed a shortened version of the poem during my La Mama performance in April.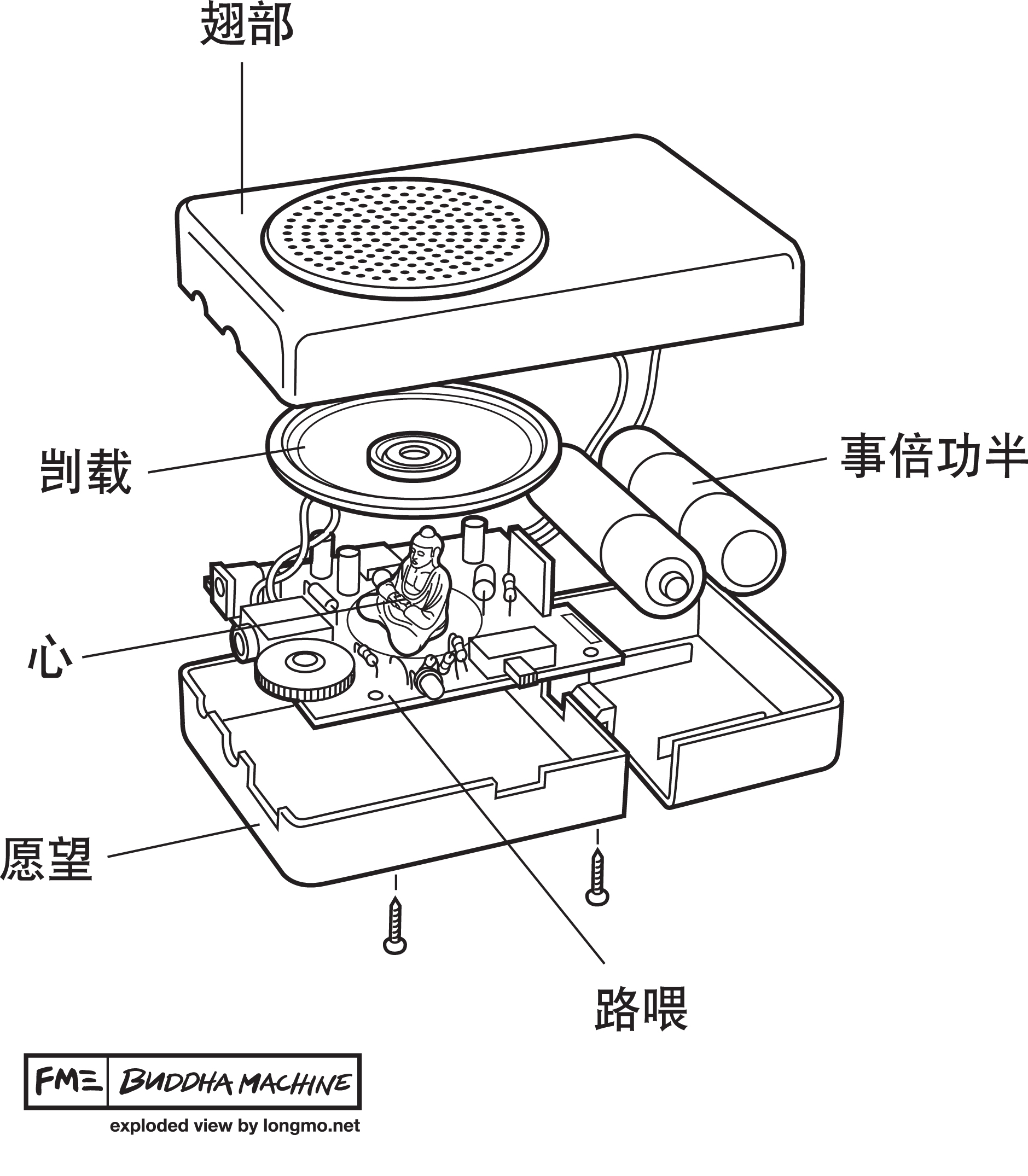 Now, I'm looking forward to expanding my Buddha repertoire – and here's where you come in. In September this year, I'm planning to head up to the National Young Writers Festival in Newcastle, where I'm tentatively planning to put on a performance featuring a Buddha Machine Orchestra (BMO).
As far as I can tell, while various musicians have used the Buddha Machine loops (available for download from the FM3 site, link above) in their work, there has been no large scale poetry/spoken word/group ensemble performance utilising these nifty and spooky sounds.
So, this is a call out to any spoken word artists who are planning on attending the NYWF and who would like to be involved in the BMO.
Naturally, you will need to bring along a Buddha Machine – I have access to two, and am planning on buying a few more, but they only cost about $25-30, and they'll probably ship within a matter of days from any of the links on the FM3 site.
If you'd like to be involved, leave a comment or contact me directly at davey [squiggle] daveydreamnation [period] com.
And remember, if it begins to feel as if everything is Buddha, that's also Buddha.
In fact, it's all Buddha.
That's Buddha, too.
Namaste.