Davey Dreamnation: That's Buddha
DNRC090 | Mini-LP | 2020 | DELETED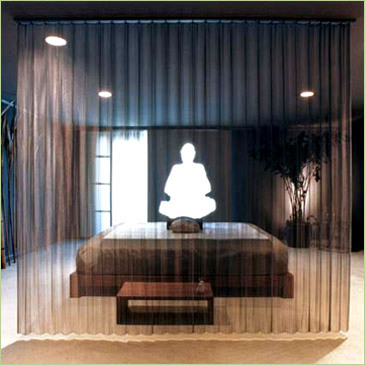 In 2010 Davey Dreamnation stunned the music industry by releasing an EP's worth of theme songs entitled, appropriately enough, Themes.
Breaking with tradition, one decade later Davey released a mini-LP on his own record label, prompting further speculation that he had, at least, completely lost his bonkers.
What we get on this hastily-cobbled together "album" is not exactly what its title says we should get.
To begin with, the title track "That's Buddha" has been mysteriously deleted and replaced by "Buddha Machine Four", an exercise in layering using the Buddha Machine.
Instead of a straight rendition of "Harbour You" we get a remix and an instrumental of the same track.
And instead of Clint Bo Dean on guest lagaphone we get the half-rap, half-too-cool-to-care "Clint Bo Dean Is Really Cool".
In addition, the maniacal seether has also seen fit to include three other tracks on this release, namely the truly barmy "Snelheid" featuring Chris de Burgh on mute, "Inflated Lanes" (a tribute to 1980s ten-pin bowling TV advertisements) and "Just Riffin", which could be about anything.
Mp3 tracks available here for a limited time only.
The album itself is technically deleted but, as it hasn't been thought of yet, we'll make an exception and mark it, simply, "released back into the wild".
FULL TRACK LISTING:

1. Buddha Machine Four
2. Clint Bo Dean Is Really Cool
3. Harbour You Two
4. Inflated Lanes
5. Just Riffin'
6. Harbour You (Instrumental)