One of the highlights of being here in Korea has been meeting some strange people. And when it comes to strange, you can't do any better than Canadian-turned Yankee Kevin Puloski, who I met while staying at the Seoul Backpackers (Deluxe). Through Kevin I met a lovely Korean girl called Young Eun, with whom we spent one delightful drunken evening in … erm … October? Cripes, the old memory's on the fritz. Anyway, here's some snaps that Young Eun took that night. She also made some movies of us singing at a norebang (Korean karaoke), including one spectacular clip of Kevin and I performing "Paperback Writer" but Blogger seems to be having a coronary when I try to upload it, so you'll just have to imagine …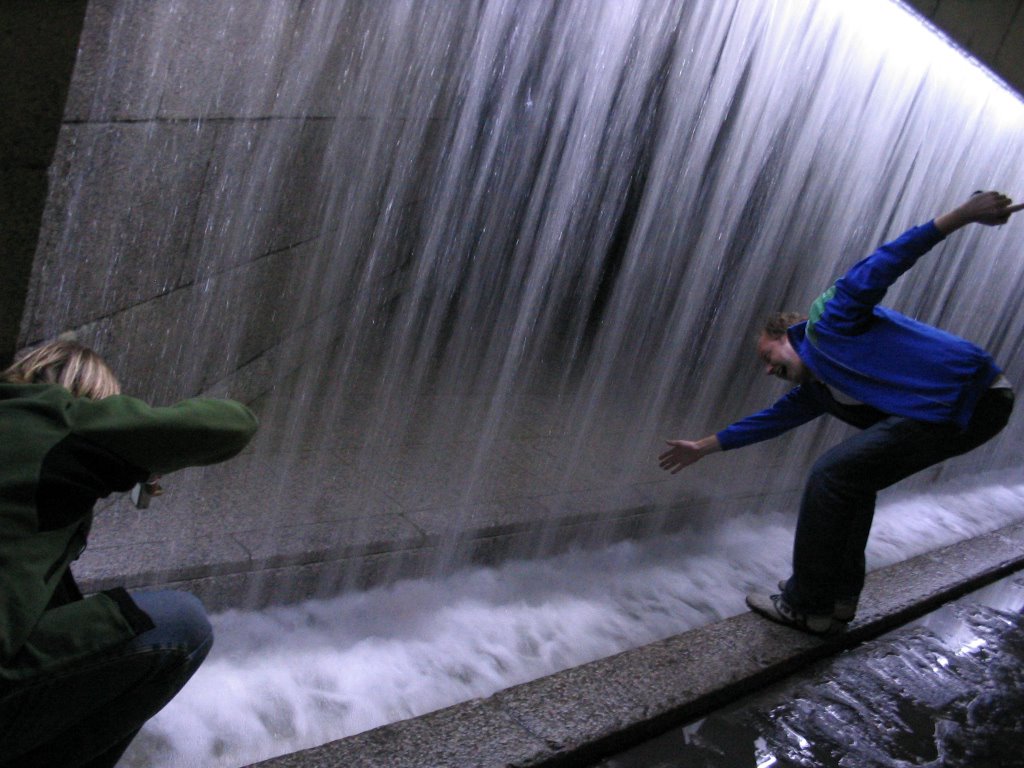 I really like this one, taken down at the Chonggyechon stream project. Arty.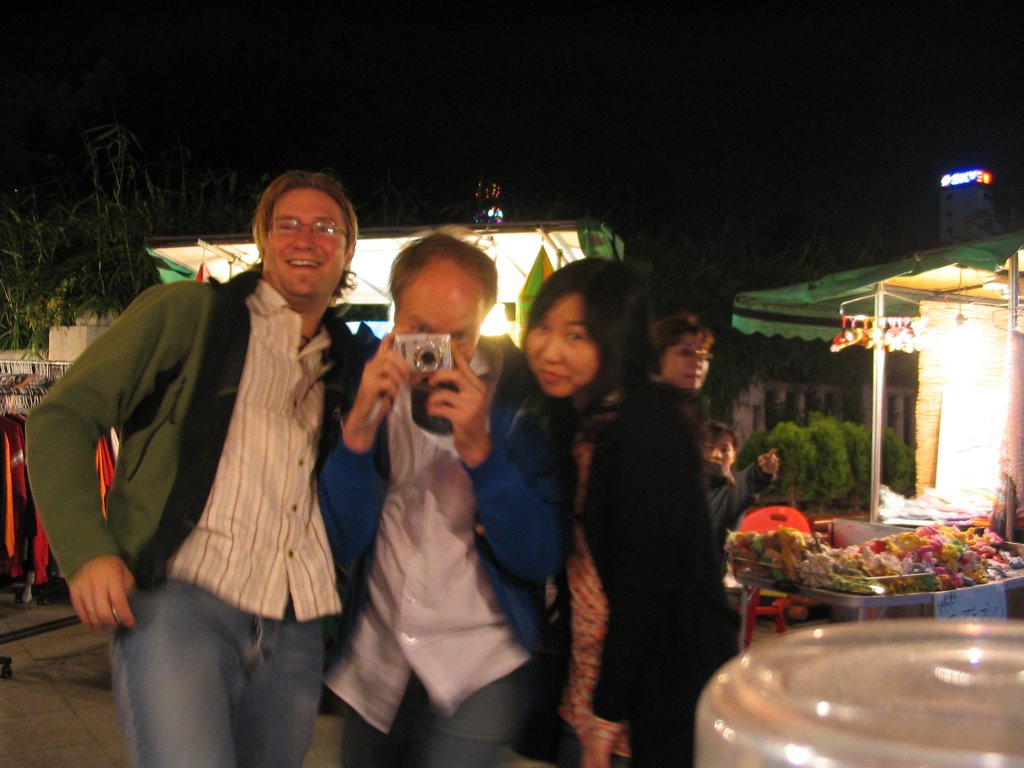 This one could almost be a band shot. Taken out the front of a Sweet Buns franchise. My favourite place to be!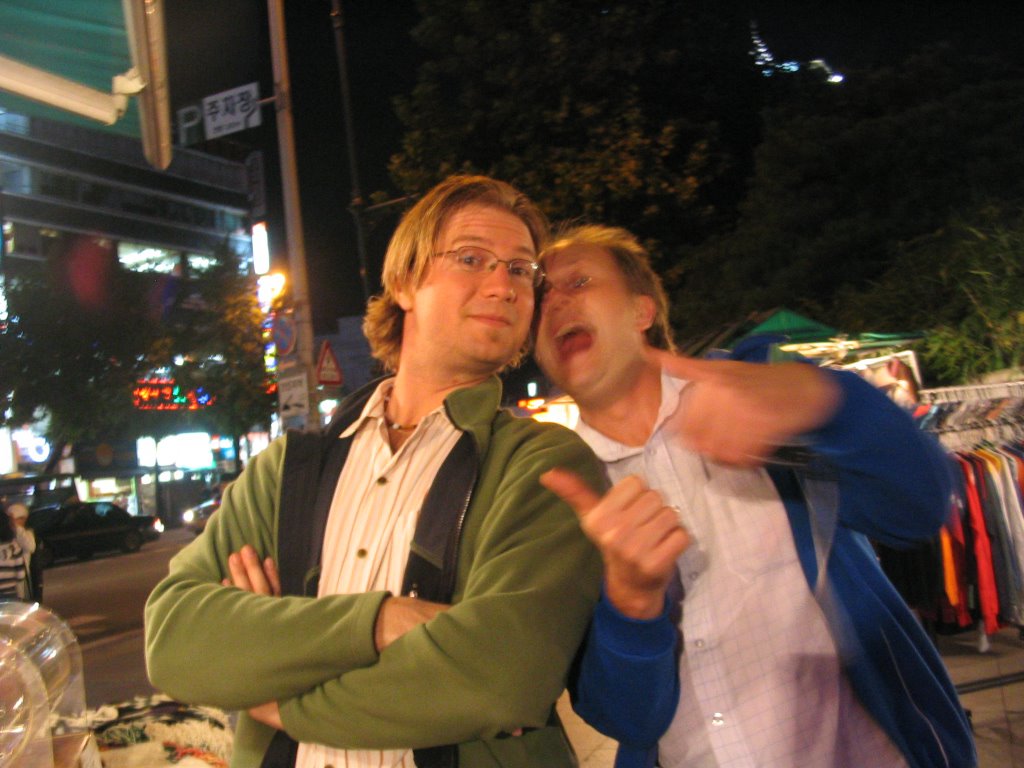 Me and Kevin clowning around. Heck, someone's got to do it.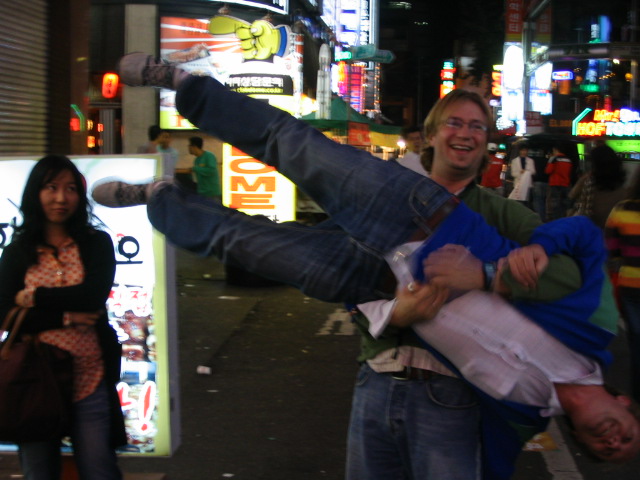 Kevin shows off his amazing strength – check the look on Young Eun's face. Priceless.