Photos from my first few days in Seoul
My friend Steve, whom I met during my first week in Seoul, has kindly forwarded me some snaps he took during that time. It seems so long ago now – the days were insufferably hot and the evenings were beer-soaked. I tell you, it's hard to enjoy a beer in this town when the temperature's down to zero degrees celsius at night. And it's not even winter yet. Yikes. Anyway, please consider …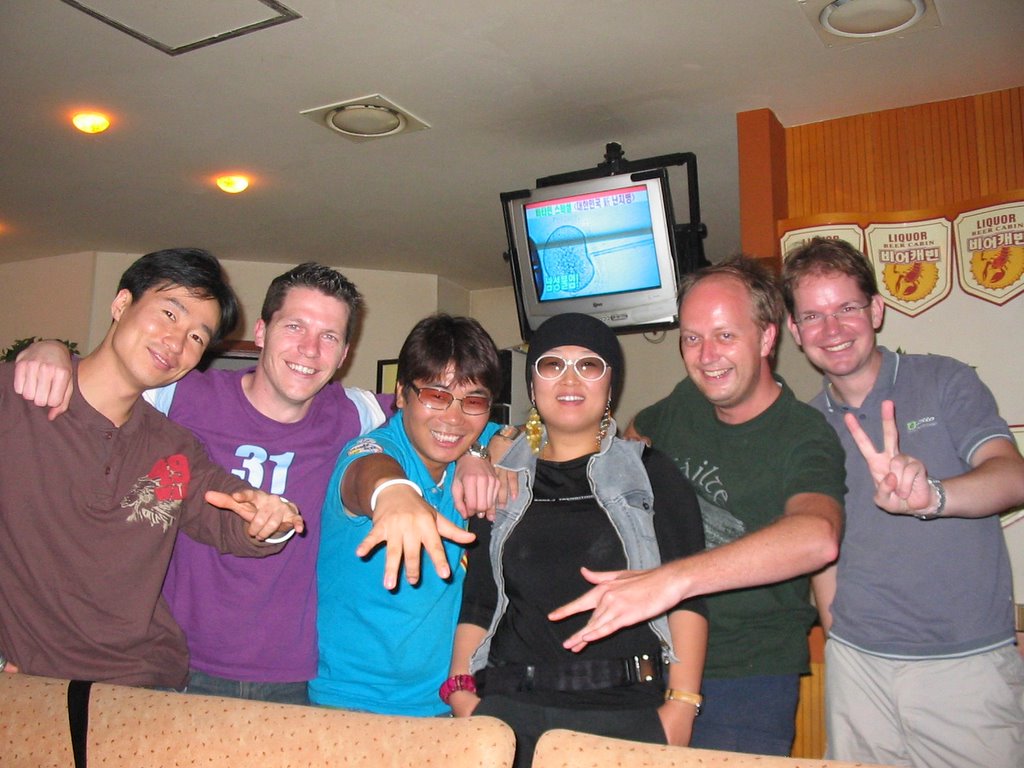 Steve (second from left), Fatso the Wombat (second from right) and Juergen from Austria (far right) get jiggy with some locals in a gay bar in Insadong, after drinking two large jugs of lemon soju. Don't ask.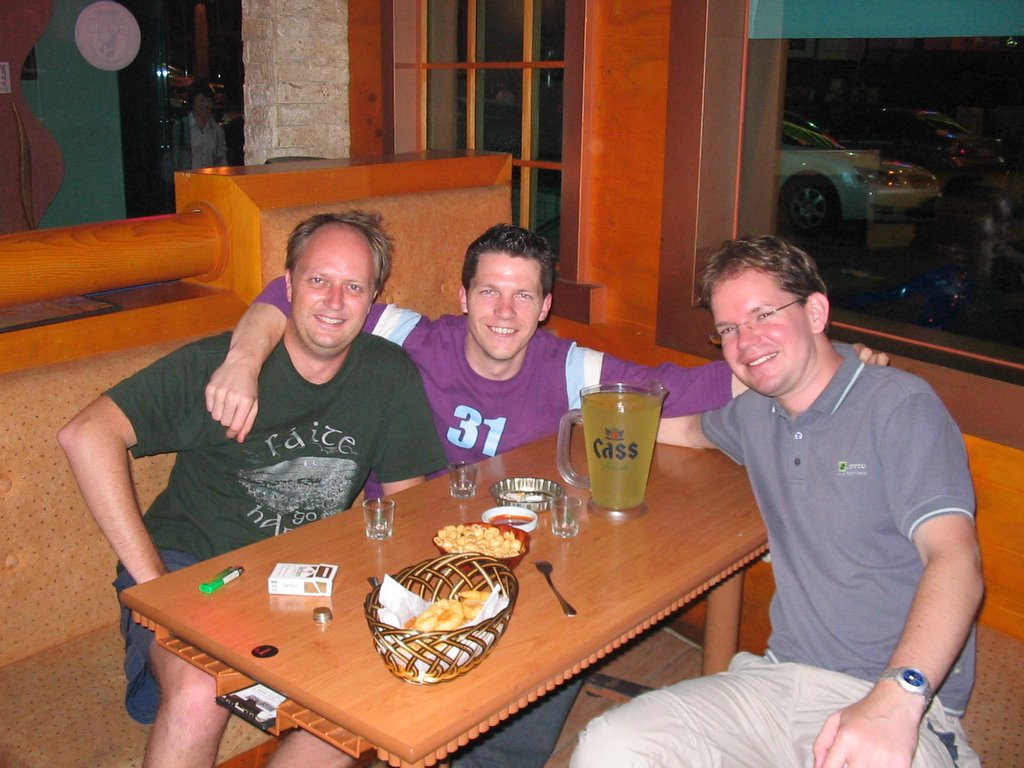 The offending liquor, which tasted like lemon cordial but which rendered us technically blind before we even left the building.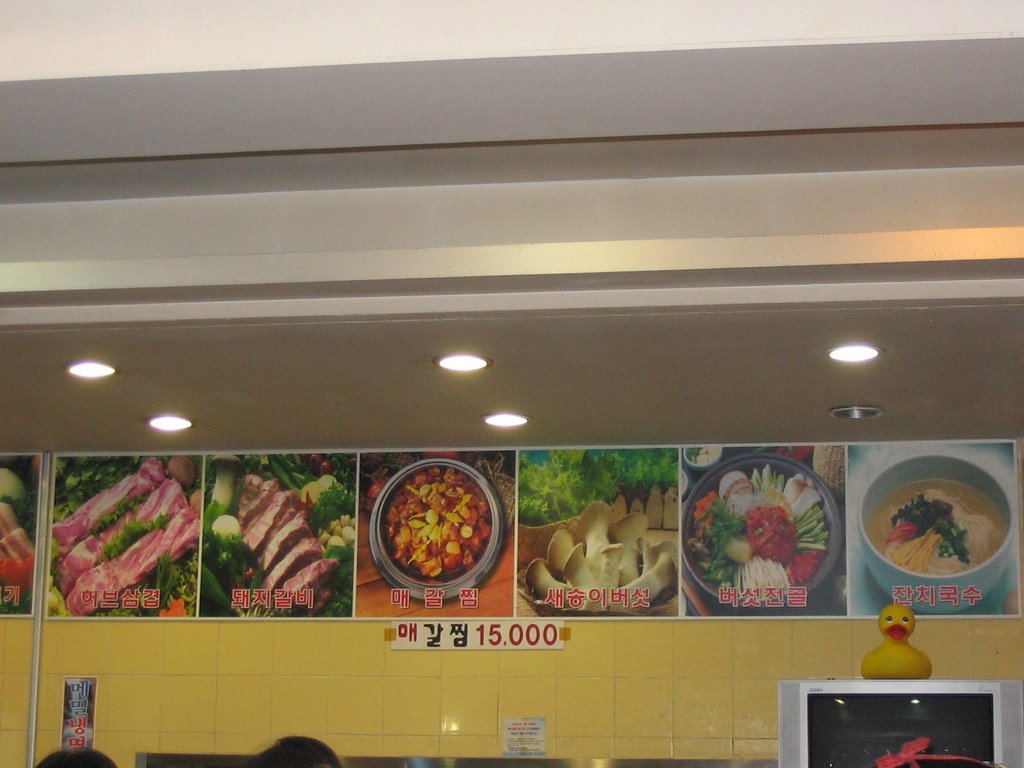 Wall menu in a Jongno restaurant where we ate raw meat. As if we could tell what we were getting! I'm not sure if the yellow duck was also on the bill. Ha ha!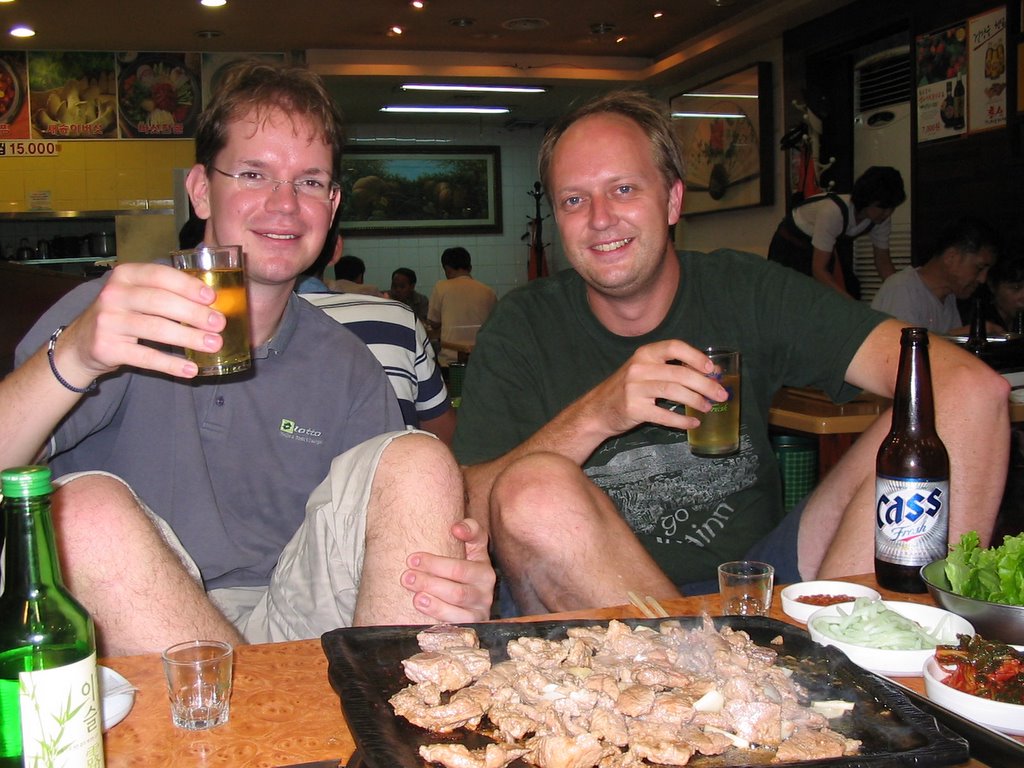 Juergen and Fatso take a well-earned beer break after slaving over a George Foreman grill packed with fried pork. This stuff is deadly.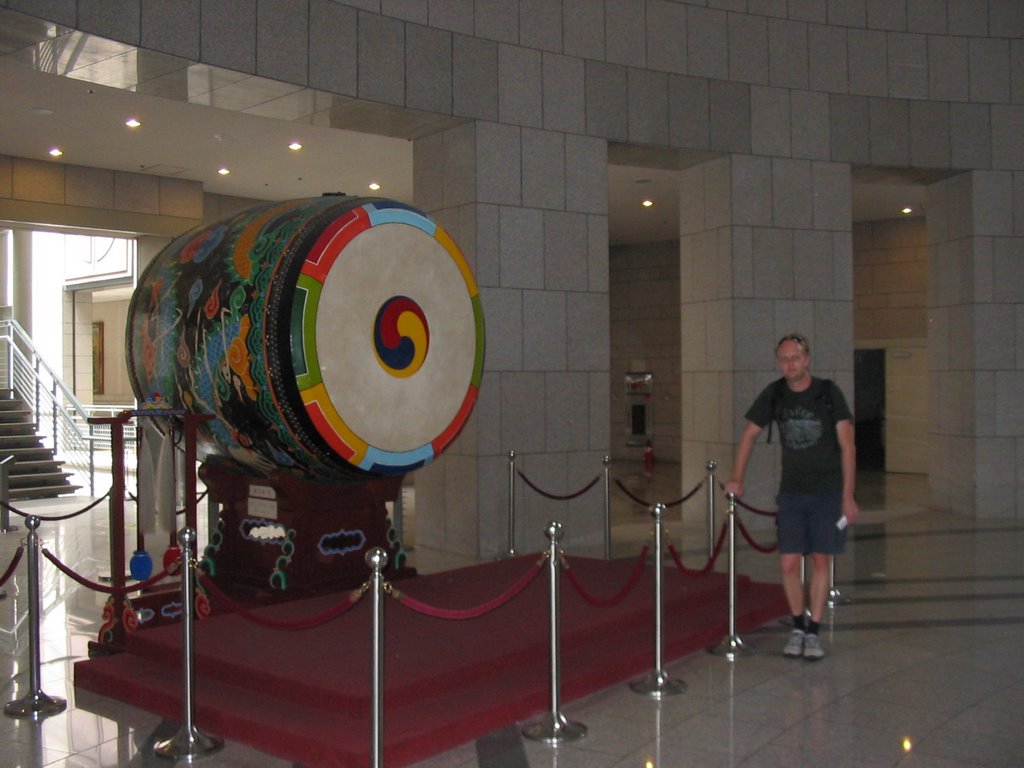 Fatso considers banging the drum in the Korean War Memorial. Not a good idea.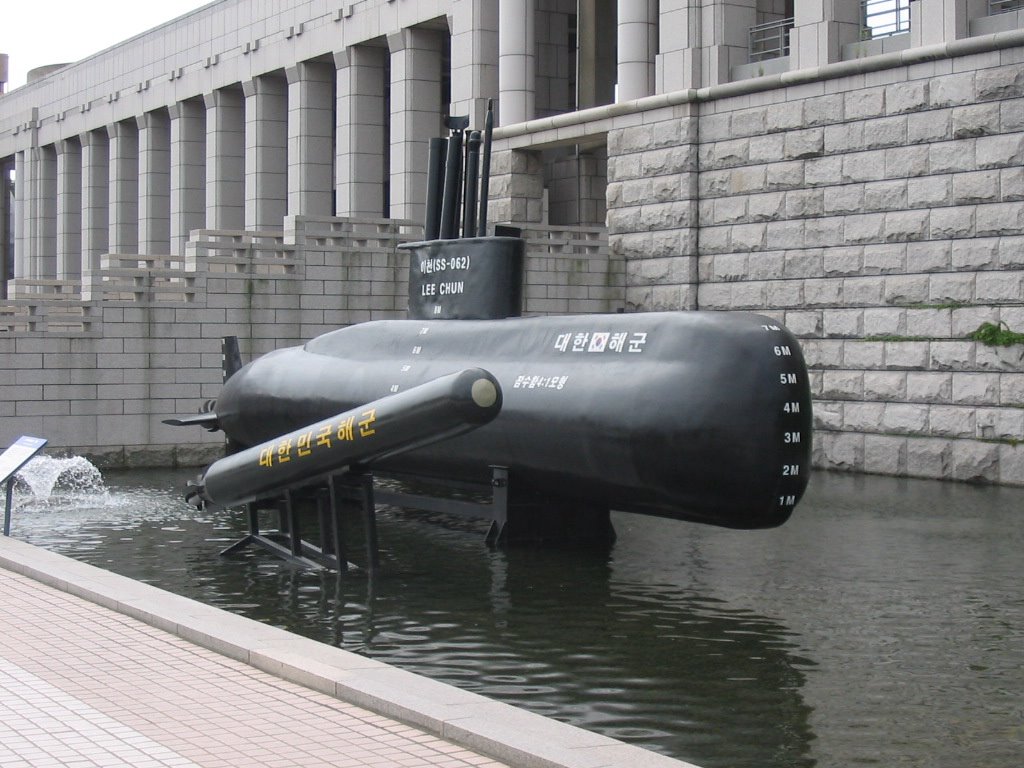 One for all the dads: a mini-sub in the grounds of the Korean War Memorial.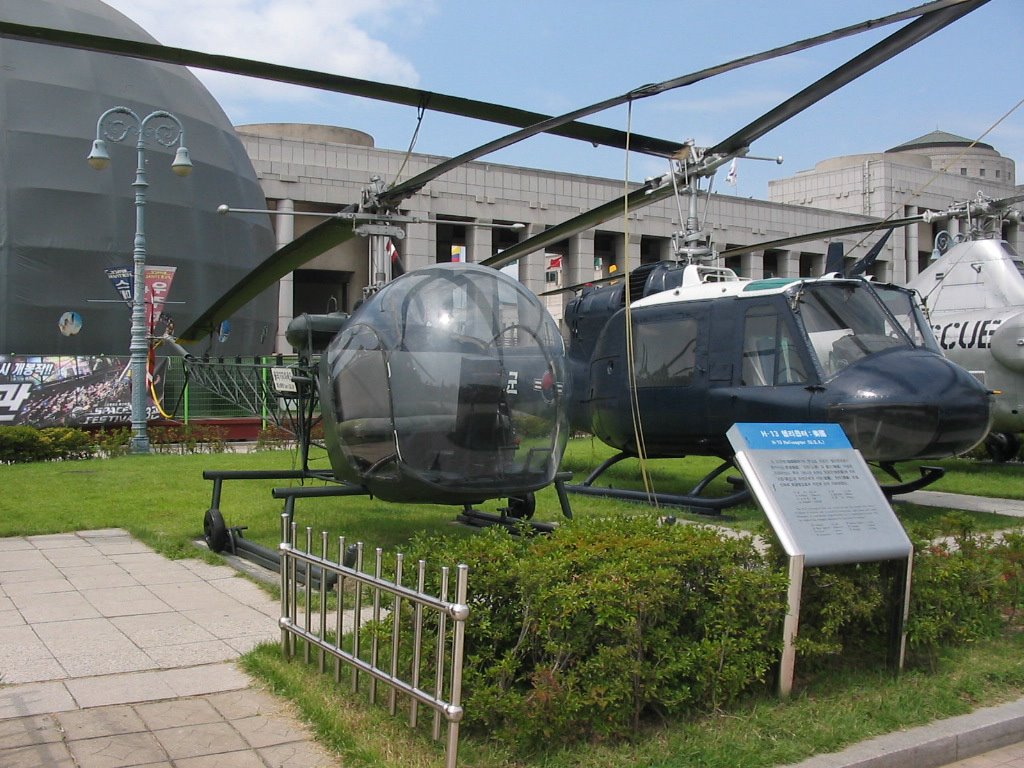 Choppers at four o'clock. The inside of the museum was actually pretty cool: lots of dioramas and scale models, over about four levels. Too much to take in in one day. But boy, did we try.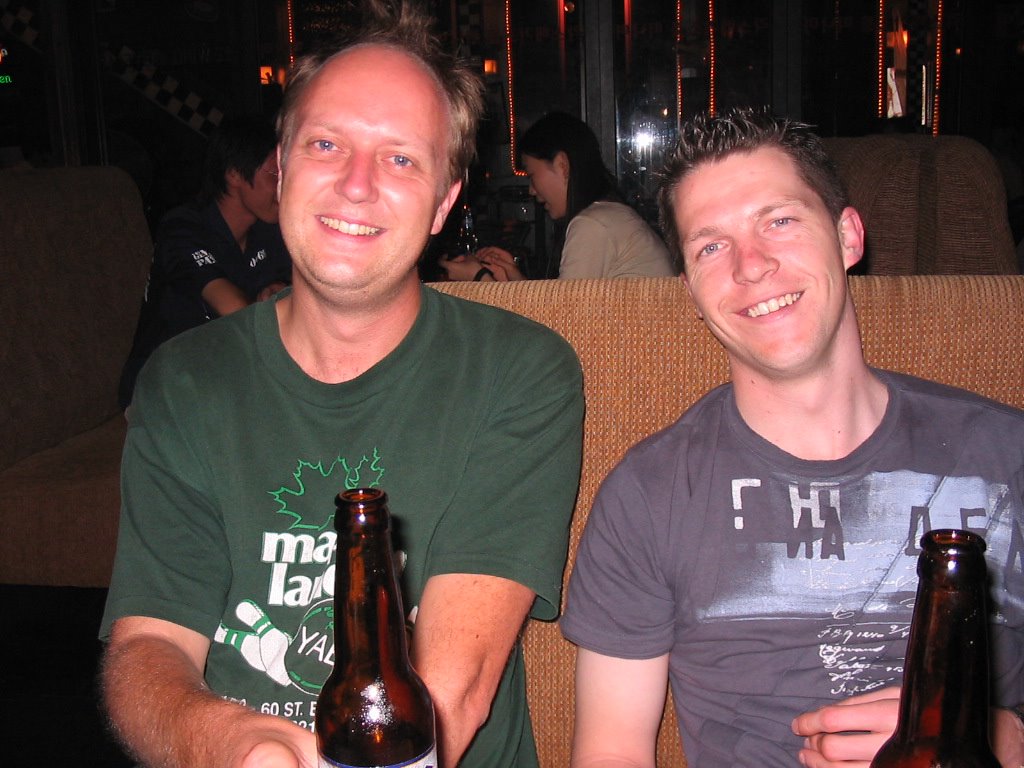 Fatso and Steve enjoy another beer. It's hard work.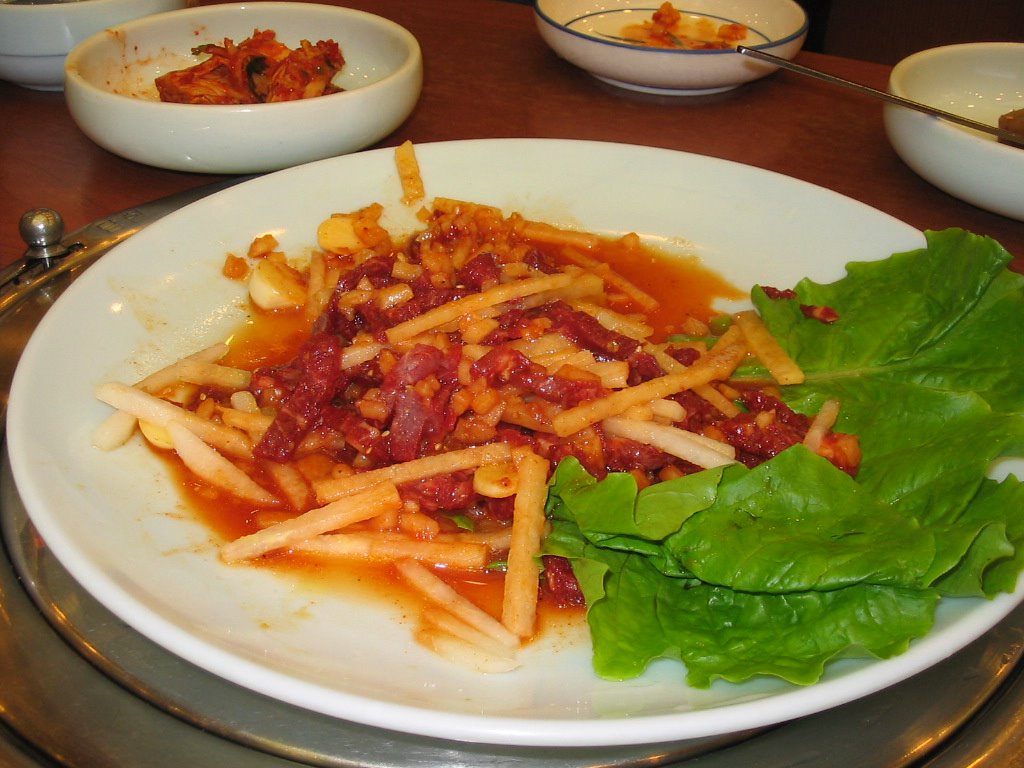 The offending plate of raw meat (see above). We ordered it thinking that we would be able to fry it up on the grill but when the ajumma didn't come over to turn it on we realised the game was up. The dish was surprisingly tasty, very sweet and cold. Add a raw egg on top and we had enough protein in us to run a couple of marathons. But we decided to drink some more beers instead.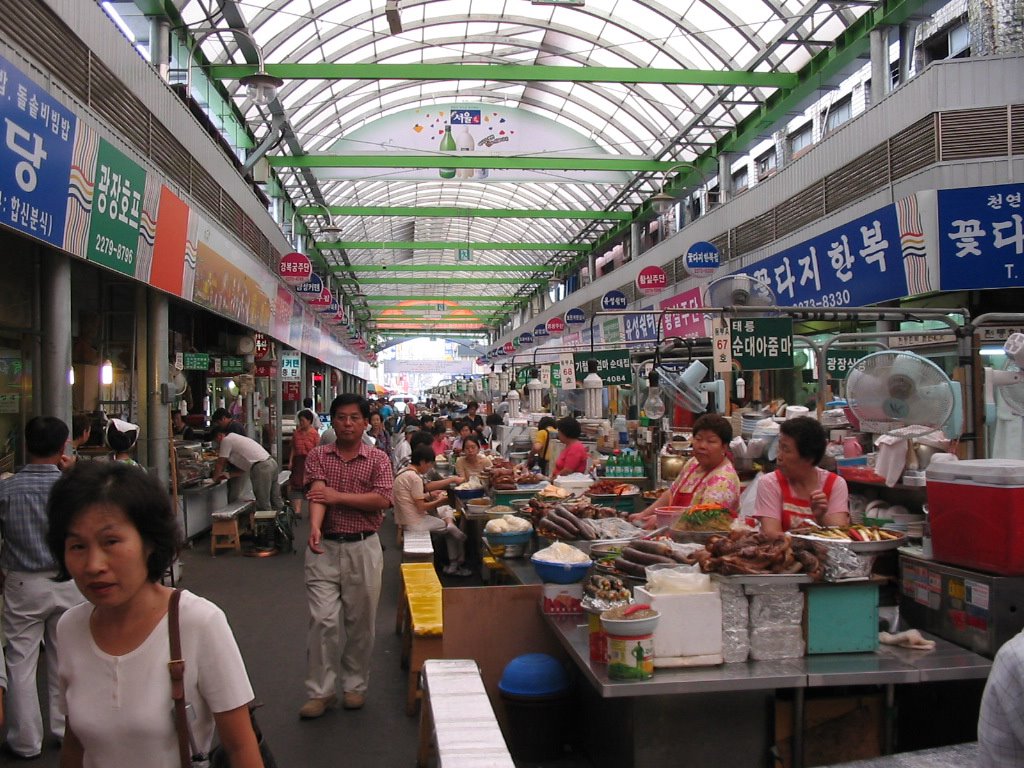 Lunchtime at the Dongdaemun markets. If you look closely you can see some blood sausage and other delicacies. We walked straight on by. Nothing to see here!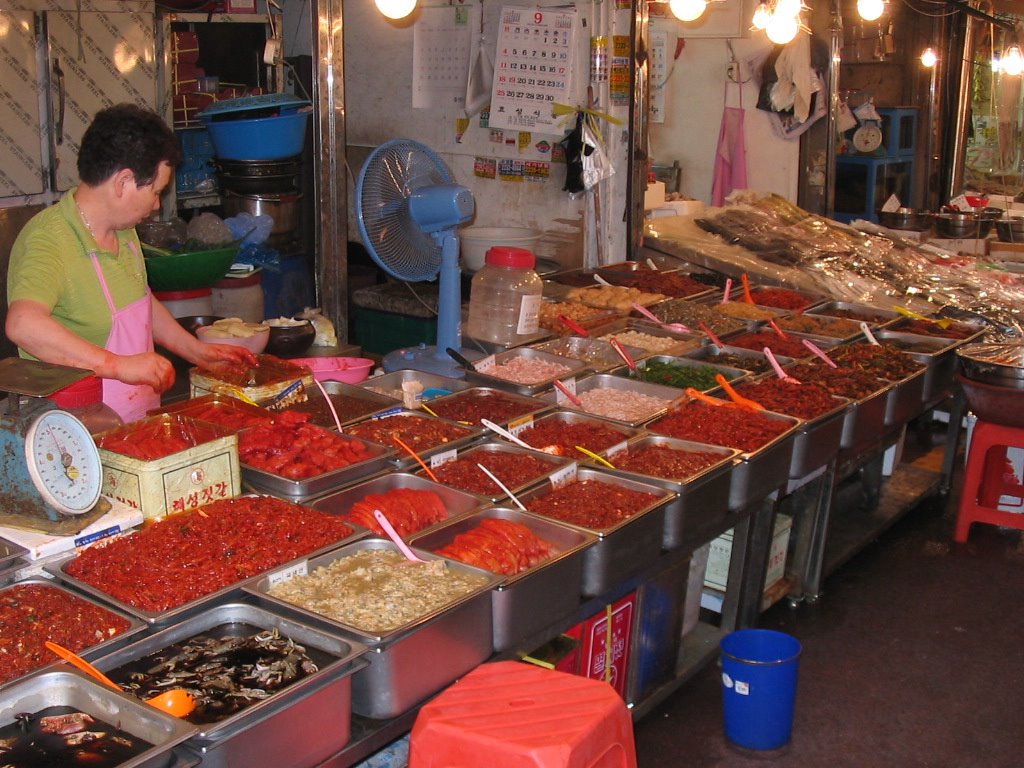 Kim Chi central at the Dongdaemun markets.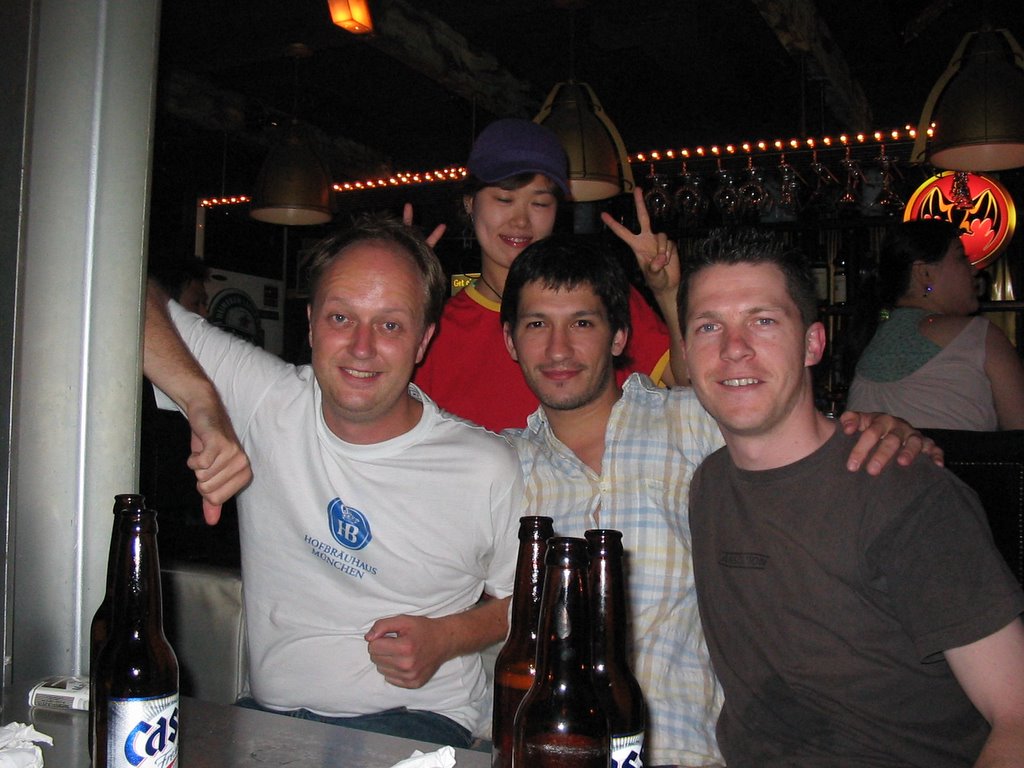 Fatso, Juan from Argentina and Steve pose for a photo at Jongno bar James Dean unaware that the waitress is giving us the rabbit ears in the background. Very cheeky.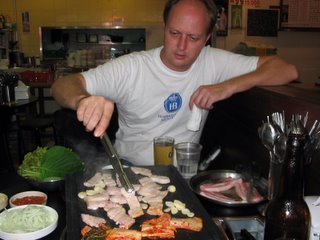 Fatso shows the locals how it's done during a demonstration of the health benefits of the George Foreman grill. Features fried kim chi and garlic.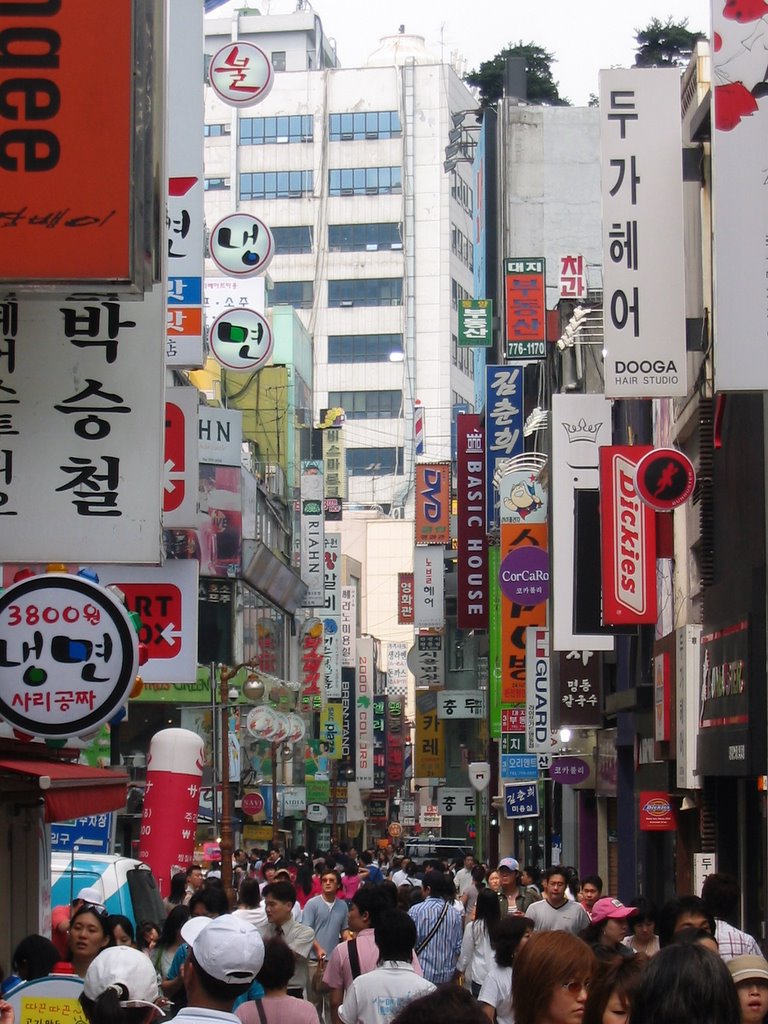 Downtown Seoul on a Saturday. Millions of designer shops, and millions of happy capitalists eager to buy trendy stuff. Yawn.