Clint Bo Dean releases first tracks from debut album!
Is there any rhyme or reason to Bo Dean's actions? At all?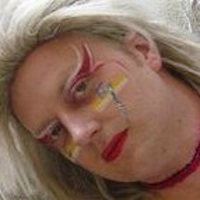 After years of inactivity, lame excuses, courtroom dramas and peanut allergies, Clint Bo Dean has finally got around to releasing the first tracks from his startlingly-weird debut album, currently entitled Never Go Ashtray.
Rumoured to be even more incendiary than Ash Wednesday, the album may well be released in time for Christmas, but that's anyone's biscuit.
The songs, both instrumentals, are known as "Snelheid Two" and "Klein Uurtje".
You can check out "Snelheid Two" here.
Rumours that the entire album will be released in Dutch are "heel gek," according to the pixellated star.