Size is not everything: just ask My Bloody Valentine
When I think about early-1990s indie, my mind immediately turns to a song by My Bloody Valentine, 'Soon'. Originally released in 1990 on the Glider EP, it's a swirling, strangely danceable mish-mash of deep grooves, shimmering guitars and barely-there vocals. It sums up the whole MBV vibe. And it's also seven minutes long.
For listeners who've grown up on free-form jazz or dub—or even Sonic Youth's Daydream Nation—a track of this length might seem trivial. To take one example, there are seven tracks on Miles Davis' 1970 opus Bitches Brew, six of which clock in at 10 minutes or more. The title track alone is almost 27 minutes long.
In comparison, Wire's debut album Pink Flag crams 22 songs into its exhilarating 35 minutes. The Pixies have only ever released one song that breaks the five-minute mark. Clearly, size is not everything. And in the context of pop, anything longer than three minutes could also be seen as extravagant.
Remembering My Bloody Valentine's 'Soon'
In the case of 'Soon', however, the surface-level extravagance quickly gives way to brilliance. Every second of 'Soon' is a triumph. From the opening snatches of faraway drum-machine sound effects through to the washes of guitar raining down on the massive fade-out, this is early-1990s indie at its absolute peak.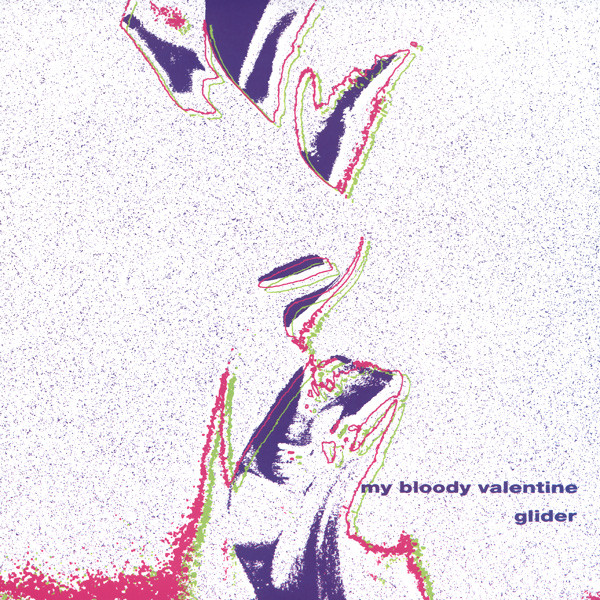 MBV have not issued a longer or better track, before or since—unless you count Kevin Shields' own remix of 'Glider' which, coming in at 10:20, is surely the most pointless thing they've ever done. You could also count every live performance of 'You Made Me Realise' (complete, naturally, with 'holocaust'-style instrumental break) but that would be cheating.
Apart from the towering edifice that is 'Soon', MBV are reasonably consistent in terms of song length. This is not to say that anything else about the band is predictable. For instance, 1991's Tremolo EP lists four tracks but actually contains three unlisted 'codas'. Oh, and there's that 20-plus year gap between albums thing.
My Bloody Valentine, 'Soon': "the vaguest piece of music ever"
With the benefit of hindsight, it's easy to think of 'Soon' as a remarkable and unusual piece of music. Who else would have the audacity to release such a song as a single? Brian Eno, in a 1990 lecture at New York's Museum of Modern Art, apparently described it as "the vaguest piece of music ever to get into the charts".
Even a glancing review of the song's lyrics would seem to confirm Eno's observation. Sing this with me, if you can (otherwise, just hum along):
Wake up
Don't fear
I want to
Love you
Yeah (doll of pain)
I let you get to me
Yeah yeah

My Bloody Valentine, 'Soon' (lyrics by Kevin Shields)
Then again, as MBV's Kevin Shields himself admitted in a 1992 interview, the 'official' lyrics (and therefore any online annotation of them) are a load of absolute gobshite:
These people don't just not want to talk about their lyrics. They'll go to any lengths to avoid people even knowing what the lyrics are. They've even got round the problem of letting their publishers see the lyrics.

"I give them the titles," says Kevin. "Then a girl at Creation listens to the songs and writes down what she thinks I'm singing. And that's what she gives them. They're actually more her lyrics than mine. And some of the discrepancies are hilarious."

When Bilinda [Butcher] is asked about this later she bursts out laughing and says she never knew that. She seems delighted at Kevin's ingenuity. But she then refuses, even in the face of undignified journalistic begging, to reveal so much as the first line of 'Loomer' off the [Loveless] album. Kevin himself admits he has "absolutely no idea" what she is singing.

David Cavanagh, '3AM Eternal', Select (February 1992)
Indeed, it now seems quite extraordinary that the Glider EP did as well as it did. Wikipedia tells us the EP reached #2 on the UK indie charts in May 1990. Think about that while listening to the extended version of the challenging title track and let me know what you think about the musical tastes of the British listening public at that time.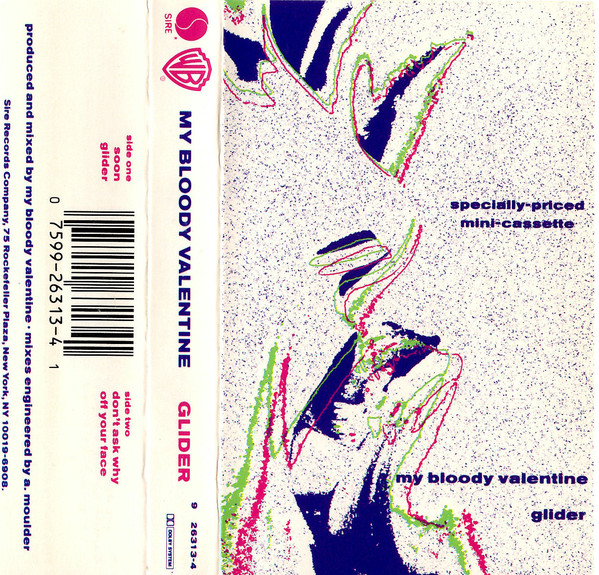 But speaking of the UK listening public, it would be wrong to assume that 'Soon' was the longest or even the most challenging piece of music inflicted on them back then. There were at least 20 longer songs by indie acts released at the time (see Table 1). Including, ironically, 'Soon' itself, which is two seconds longer than the version later included on the Loveless LP.
Table 1. 20 early-1990s UK indie songs that are longer than My Bloody Valentine's 'Soon'*
| Rank | Band | Track (Year) | Length | Notes |
| --- | --- | --- | --- | --- |
| 1. | Swervedriver | Never Lose That Feeling/Never Learn (1992) | 11:51 | First appeared on the Never Lose that Feeling EP; later appended to the Mezcal Head LP. |
| 2. | The Stone Roses | Breaking Into Heaven (1994) | 11:21 | The opening track from Second Coming. |
| 3. | Ride | Grasshopper (1992) | 10:56 | B-side to 'Leave Them All Behind'. |
| 4. | Primal Scream | Screamadelica (1992) | 10:46 | Appears on the Dixie-Narco EP. |
| 5. | My Bloody Valentine | Glider–Kevin Shields Remix (1990) | 10:20 | Appears on the 12″ version of the Glider EP. |
| 6. | Primal Scream | Come Together (1990) | 10:21 | Album version, not to be confused with the 12″ Weatherall remix (10:12) |
| 7. | Verve | Feel (1992) | 10:42 | Appears on the 'She's a Superstar' single. |
| 8. | The Stone Roses | Fools Gold (1989)** | 9:54 | Released as a double a-side, with 'What the World is Waiting For'. |
| 9. | Verve | She's a Superstar (1992) | 8:54 | Released as a single. |
| 10. | Verve | Gravity Grave (1992) | 8:21 | Released as a single. |
| 11. | Ride | Leave Them All Behind (1992) | 8:17 | Appears on Going Blank Again. |
| 12. | The Stone Roses | I am the Resurrection (1989)** | 8:15 | Appears on The Stone Roses. |
| 13. | Slowdive | Avalyn II (1990) | 8:10 | Appears on the Slowdive EP. |
| 14. | The La's | Looking Glass (1990) | 7:51 | Appears on The La's. |
| 15. | The Stone Roses | Something's Burning (1990) | 7:50 | B-side to 'One Love'. |
| 16. | The Stone Roses | One Love (1990) | 7:45 | Issued as a single only. |
| 17. | My Bloody Valentine | Soon–Andrew Weatherall Remix (1990) | 7:34 | Appears on the 12″ version of the Glider EP. |
| 18. | The Charlatans | Opportunity Three (1991) | 7:29 | Appears on the Over Rising EP. |
| 19. | Verve | One Way To Go (1992) | 7:17 | B-side to 'All In the Mind'. |
| 20. | My Bloody Valentine | Soon (1990) | 7:00 | Appears on Glider and Loveless. |
* The version of 'Soon' released on the 1991 Loveless LP has a track length of 6:58, while the original version on the 1990 Glider EP has a track length of 7:00. Therefore, 'Soon' is technically longer than itself, allowing it to constitute the 20th and final entry in this table. The table does not, of course, exclude the possibility of the existence of other songs by My Bloody Valentine (or by other bands that could be described as early-1990s UK indie) that are longer than 6:58.
** The Stone Roses' eponymous album was released in 1989 in the UK but not until 1990 elsewhere, with 'Fools Gold' added as its final track.
20 early-1990s UK indie songs that are longer than MBV's 'Soon': the playlist!*
* Note: the above playlist, compiled on Spotify, does not include several of the tracks listed in Table 1. To take one obvious example, My Bloody Valentine removed all of their tracks from Spotify in 2019. Primal Scream's Dixie Narco EP is also not available on the Spotify platform—at least, not where I live. So, I've added Happy Mondays' 'W.F.L. (Think About the Future Mix)' and the Wedding Present's 'Take Me' as special bonus tracks, even though they were both released in 1989. And, to show that there are potentially hundreds more tracks that could go on this list, a couple of extra-special bonuses from Spiritualized and Stereolab.
Excessive and self-indulgent?
The question is: if size isn't everything, then how should we evaluate these tracks? What's remarkable is that Table 1 reveals that the excesses and indulgences of the period are concentrated in the releases of a handful of bands. The only big act missing is the Happy Mondays, who released their big remixes in 1989.
The over-10-minutes club
Be that as it may, let's get critical. At the risk of repeating myself, Swervedriver's 'Never Lose That Feeling/Never Learn' (11:51) is a totally bodacious track, and one that is fully deserving of its spot at the top of the table. If only because its long-form 'coda' featured unironic sax and sheets of reverb-drenched guitars.
But the Stone Roses' 'Breaking Into Heaven'? Well, it starts off okay, with four-and-a-half minutes of field recordings, tribal drums and atmospheric effects. But, 11 minutes and 21 seconds later, we're left in no doubt as to who hogged all the cocaine during the recording sessions for The Second Coming.
This feeling of indulgence continues with the next five entries, all of which also 'break' through the 10-minute mark. Ride's non-album track 'Grasshopper' (10:56) is all right, I guess, despite its lairy intro and OTT drumming. But, as with Kevin Shields' 'remix' of 'Glider' (10:20), you'll never get any of those 10 minutes back.
Things take a turn for the psychedelic—in a good way—once we reach the first of Primal Scream's entries. In contrast to another of Ride's turgid non-album tracks, 'Going Blank Again', I have no idea why 'Screamadelica' (10:46) never made it onto the Primal Scream album of the same name. It's an absolute masterpiece.
'Come Together' (10:19), on the other hand, suffers from the fact that it has been played to death ever since its first release. To be honest, I've never totally understood the fusion of dance and gospel in early-1990s rave music, genre-wise. All that preachy hands-in-the-air crap really just lost me at the time and still does.
The less-than-10-minutes club
Verve's early works, on the other hand, will never get old for me. Which is just as well, as with four tracks included here, I'll need to say something significant. I've covered this territory before, but 'Feel' (10:42), 'She's a Superstar' (8:54), 'Gravity Grave' (8:21) and 'One Way To Go' (7:17) are all blissed-out and barmy.
The inclusion of two Stone Roses tracks from 1989—'Fools Gold' (9:54) and 'I am the Resurrection' (8:15)—may seem controversial. But in my defence, I only heard The Stone Roses in 1990, and these tracks both belong to that era, too. But the less said about 'One Love/Something's Burning' (7:45 and 7:50, respectively) the better.
I always come back to Ride's 'Leave Them All Behind' (8:17) as one of the cruellest stunts ever pulled on a band's fans. Coming hot on the heels of the Today Forever EP, 'Leave Them All Behind' was a jaw-dropping, if bombastic, statement of intent whose true power was best experienced in a live setting.
'Leave Them All Behind' suggested that Ride would continue exploring the noisy dynamics of earlier releases. It was obvious that this track would kick off the band's second album, Going Blank Again. It all sounded so promising. And then Ride chose 'Twisterella' as the follow-up track and second single, and it all went to shite.
The 8-minutes-or-less club
How relieving, then, to turn to the ultimate shoegaze band, Slowdive, who could never be accused of selling out in the first place. 'Avalyn II' (8:10) is literally the blueprint for early-1990s dream pop. It takes a whole lot of time to get where it's going, and that's more than all right by me.
We now come to the La's, the band who should have had it all. They released two single in 1990—I speak, naturally of 'There She Goes' and 'Timeless Melody'—that wiped the floor with every other pop-rock song at the time. 'There She Goes' was actually first released in 1988 and has since been re-released three times.
'Looking Glass' (7:51), on the other hand, the epic final track on their eponymous 1990 debut LP, showcases frontman Lee Mavers' gritty Liverpudlian accent. Its slow build and epic climax are reminiscent of the Stone Roses' 'I Am the Resurrection'. Sadly, once the song ended, so too did the recording career of the La's.
And so we come, finally, to the Charlatans, a band destined forever (in my mind at least) to be the poor person's Stone Roses. But for a while there, around the release of their debut album Some Friendly, the Charlatans had a serious late-60s edgy vibe going on. It was like a duel between the Hammond organ and the indie riff.
'Opportunity Three' (7:29), which appeared on 1991's Over Rising EP, might just be the most perfect encapsulation of that duel. It might also be around five minutes too long. And here we return to the problem of the ideal length of a song. Or to be specific, the perfect indie song length in the early 1990s.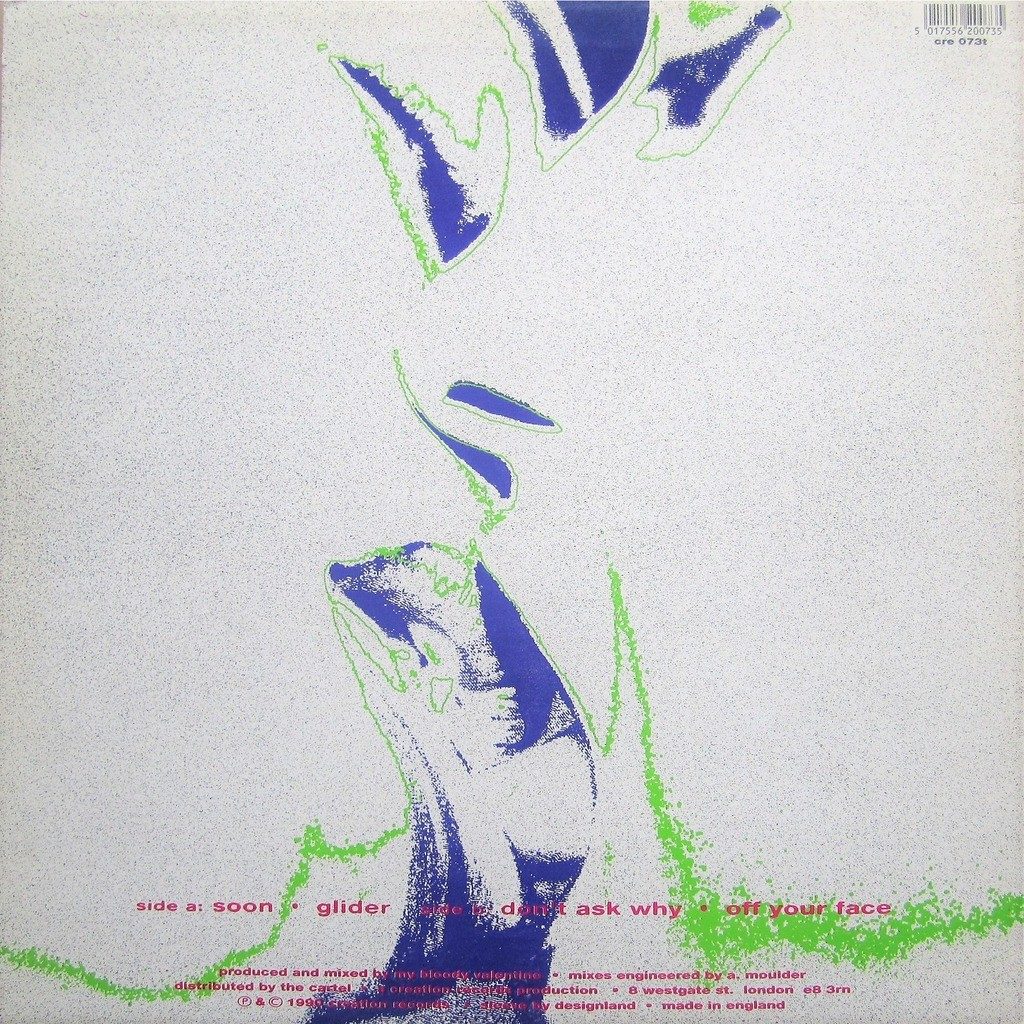 My Bloody Valentine, 'Soon' and the ideal song length
Because when it comes right down to it, some of us like long songs and the rest of us prefer something much shorter. The songs in Table 1 amount to over two hours of listening time. That's about four Wire albums, or the entire Pixies discography up to 1991. It's longer than a football match, or even a longish movie.
What was the thinking behind the release of these songs? Admittedly, some of them were b-sides, or else appeared on early EPs on which bands were 'finding their voice'. But for other songs, one can't help but think that the decision to release a 10-minute-long guitar track was simply self-indulgent.
In this context, My Bloody Valentine's 'Soon' actually seems like an act of self-restraint. It's also one of the very few tracks discussed in this post that is truly danceable, meaning that its length (7:00) is more than appropriate. There's also something satisfyingly neat about the exactness of that run time. Perhaps, just perhaps, it's the luckiest number of them all?