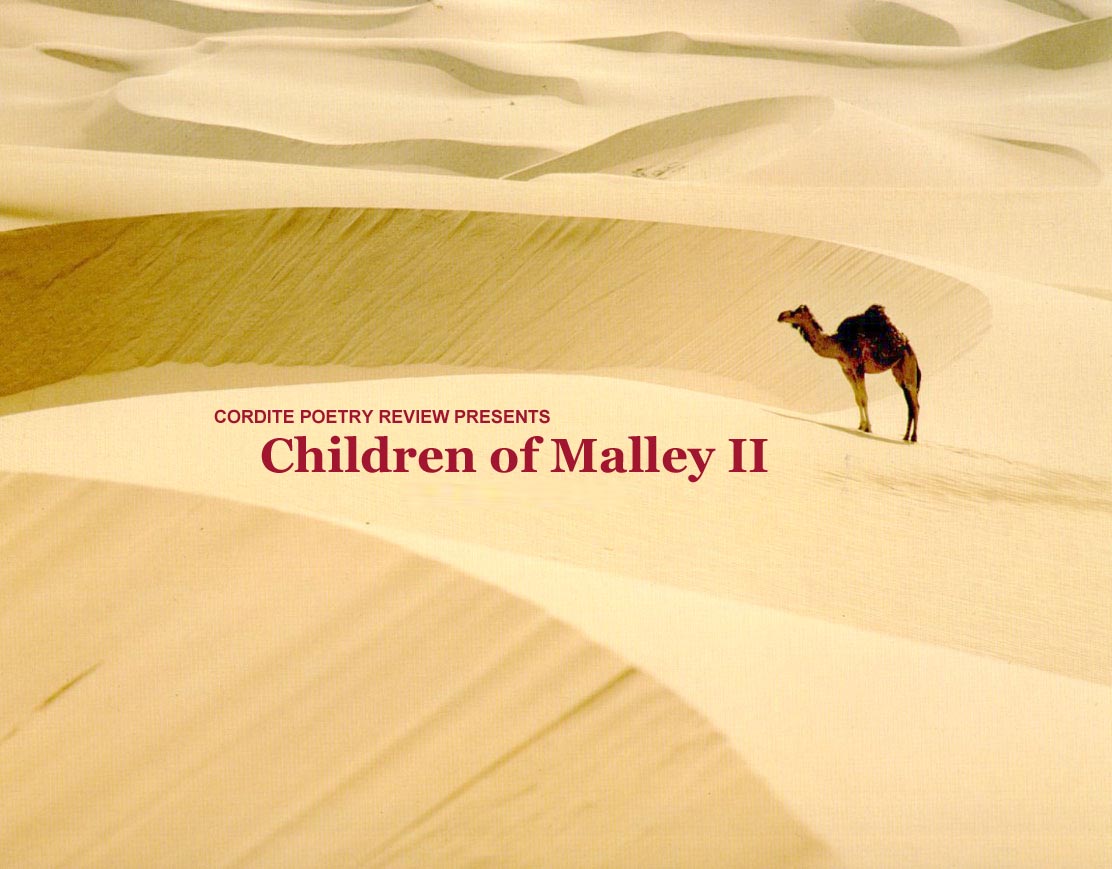 Cordite 34: Children of Malley II
Cordite 34 is now online.
The task of selecting and verifying the contributors to this issue was one that we did not really relish. The fact remains that even half a century after the fact, a lot of information relating to the Ern Malley affair remains under wraps or else so confused and contradictory as to send literary journal editors mad.
Some might say, rightly so.
Nevertheless after a gruelling process of identification, we were *reasonably* confident that the Children of Malley represented a new elite in Australian poetry. Or at the very least, they did so on the day Children of Malley II was released. Since that time, all of the contributors have been exposed as fakes.
Contributors:

Margie Malley, Sally Malley, Ethelred Malley, Blinkie 'Bill' O'Malley, Bernie Malley, Nessy Malley, 'King' James Malley, Francois Sagat O'Malley, Ern Malvern Star, Walker Norris, Earned, Janice 'Pearl' Malley, Aurelia Schober Malley, Ern Malley III, John Malley, Bradley Malley-Trushott, Dodi 'Dodo' Malley, Joe Dimalley-o, Chase Malley, Recuperating Malley, Giacomo Mally, Act. Cotton Malley, Penumbra O'Malley, E.V. Malley, A.D. Malley, Omar O'Mally, Jason Silver, Gema de Malley, John Malley, A.R. Malley and Vogel Malley.
From Liam Ferney's editorial:

History has often proven kind to the avant-garde. You only have to struggle for a glimpse of some waterlillies at a blockbuster Monet show to see how easily the shock of the new becomes the comfort of the familiar. Or take Ern Malley, an unheralded insurance salesman labouring away lonely nights in a Melbourne library, dying tragically young in his sister's place in suburban Sydney. None of his poems were published during his life and had not it been for the industry of his sister Ethel it is likely that they would have remained unpublished. Now, from our 21st century perch, it seems fitting to ask, how many of Ern's more conventional contemporaries can you name?
UPDATE (8/12/10): the true identities of at least ten of the contributors to this issue have now been revealed. Check out the action here and here.
UPDATE (6/2/2011): all of the contributors to Children of Malley II have now been exposed as charlatans and fakes. Read more about it here, and see the full list here.