Introduction
Originally released in 2002 and now lovingly restored as part of the ongoing rehabilitation of DNRC Records, Davey Dreamnation's long-awaited debut album, Islands in the Stream of Consciousness, is brimming with melody, technological sophistication, 120bpm drum beats, amazingly uplifting guitar solos and lyrics to kill for.
Comprising 10 tracks, the album was released on 24 August 2002 via the MP3.com.au streaming service. It was preceded by several digital promotional singles, including lead single 'Hot Soup Girl' and the smash hit 'Loveless'. Owing to a technical jitch, however, the title track was not released until 29 August 2002.
On 1 October 2002 Dreamnation issued a press release claiming that Islands In the Stream of Consciousness had reached the coveted number 1 position on the MP3.com.au lo-fi charts, although Internet archives indicate that it only reached number 3. The album has come to be known as Davey Dreamnation's masterpiece, with one critic calling it 'incendiary'.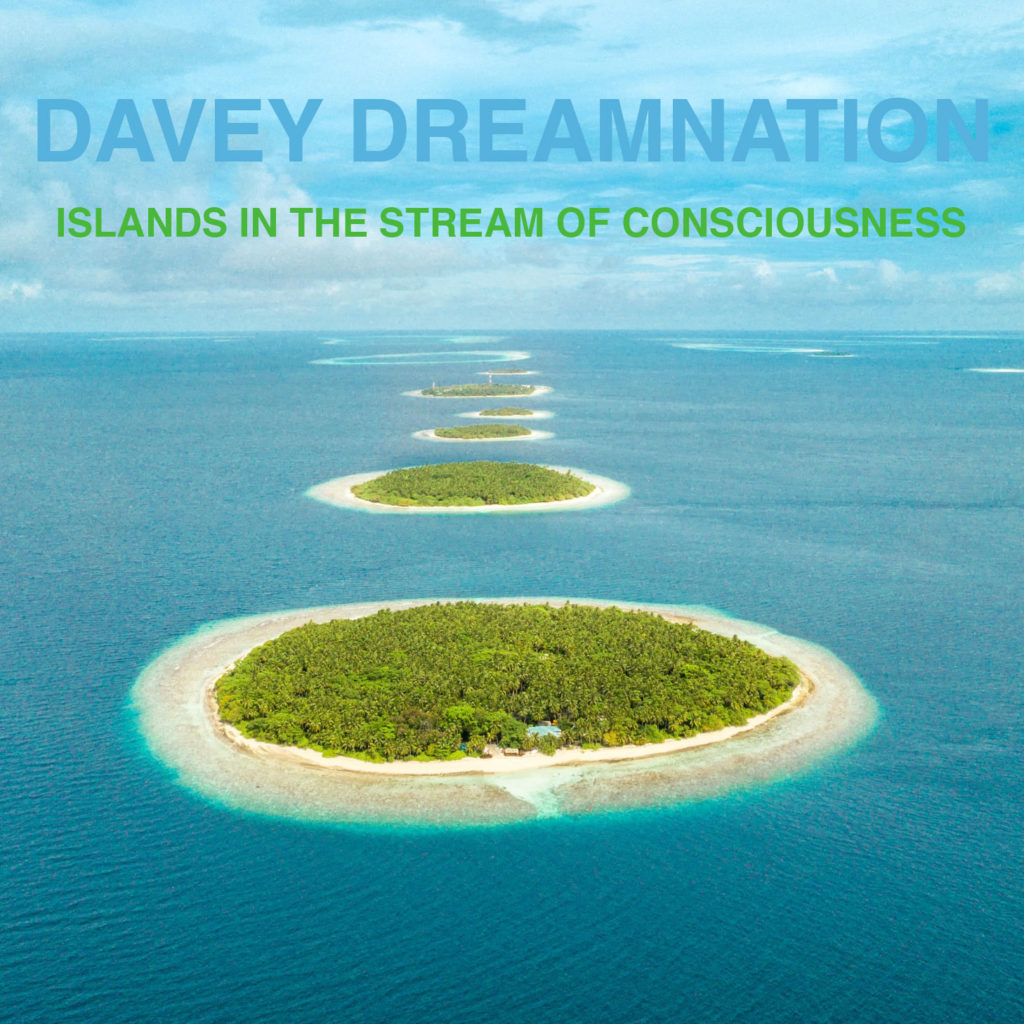 Islands in the Stream of Consciousness: track by track
The recording process for Islands In the Stream of Consciousness was fragmented, with different studios and recording equipment used for each track. The full album was mixed at the Camp Davey compound before its release. This section details the history and context of each track on the album, in the order in which they are listed.
1. Davium
Never one to shy away from controversy, Davey Dreamnation chose to begin his debut album with a track about a newly-discovered element. The fact that he was forced to delete the song after admitting that Davium does not actually exist is a testament to both his risk-taking and his superb political judgement.
2. Dim Stars
Sometimes referred to as 'Dim Stars 3', this track makes heavy use of reverb and backwards effects. With lyrics taken from an Internet search poem, and multi-layered vocal backing tracks, this is serious listening for anyone interested in the origins of the universe.
3. Friday Nation
An apparent ode to early closing times.
4. Guns of Davey
Often misinterpreted as an ode to Davey's gym-pumped 'guns', this song also courted controversy for its barely disguised ripoff of the Clash's 'Guns of Brixton'.
5. Hot Soup Girl
The song that started everything for Davey Dreamnation, Hot Soup Girl rightly forms the centrepiece of Islands In the Stream of Consciousness, its unhinged whig-out towering over every other instrumental break between Tribesco and Camp Davey.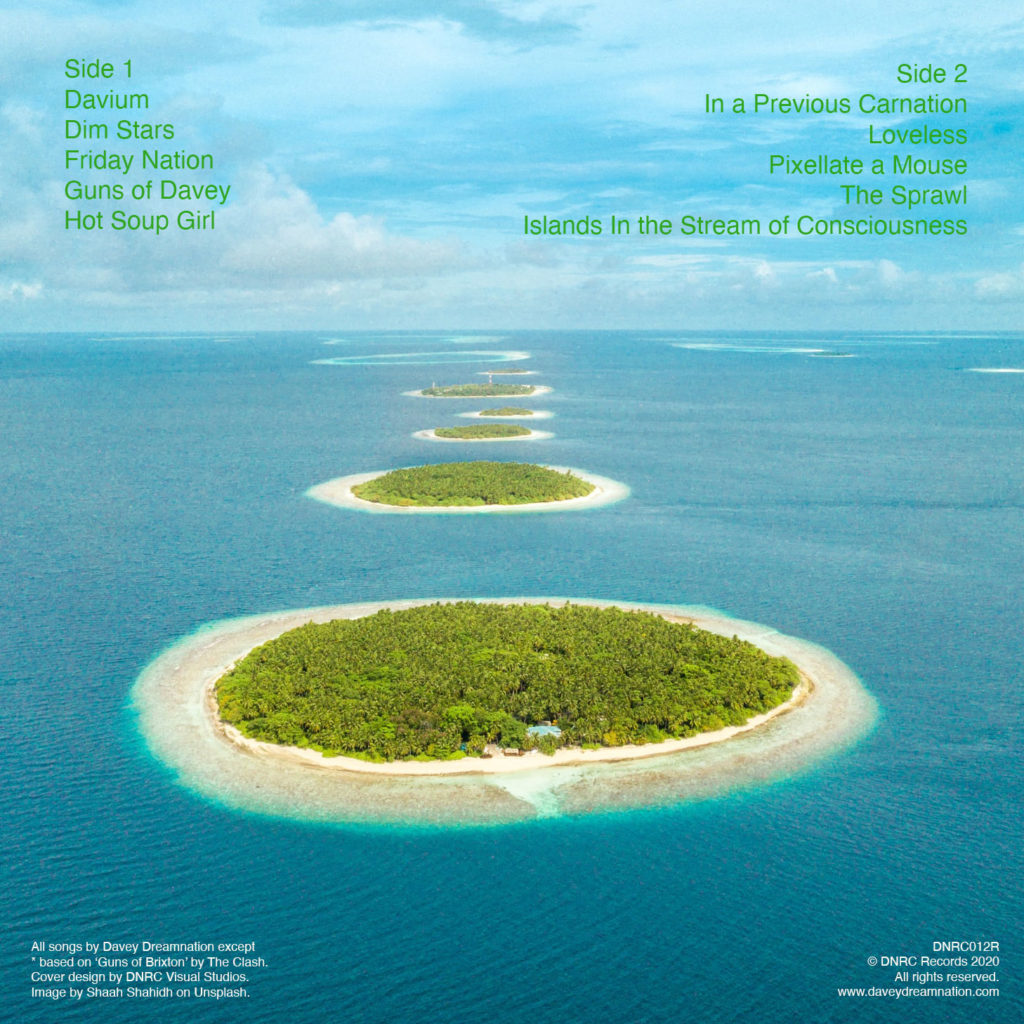 In a Previous Carnation
Loveless
Pixellate a Mouse
The Sprawl
Islands In the Stream of Consciousness
Reception for Islands In the Stream of Consciousness
Put simply, this album is the wasabi on the toast, the ice on the slope, a gem, a taster from one of the most obscure, erratic and quite probably brilliant minds of an entire generation.

Eyna
What more can be said about this remarkable album except that its title track embodies the fundamental principles of both Scientology and the United Nations? Incendiary.

Mead
Peace on earth and goodwill to all, including Dolly Parton, Mack Davis, Howard Jones, Nick Rhodes, Brian Wilson and all the other singer-songwriters not mentioned on this outstanding, uplifting and jubilant celebration of what it means to be a superstar dressed in a jumpsuit and leg warmers.

Clint Bo Dean
Simply stunning.

Scaramouche
I'm seething. Seething.

Stung