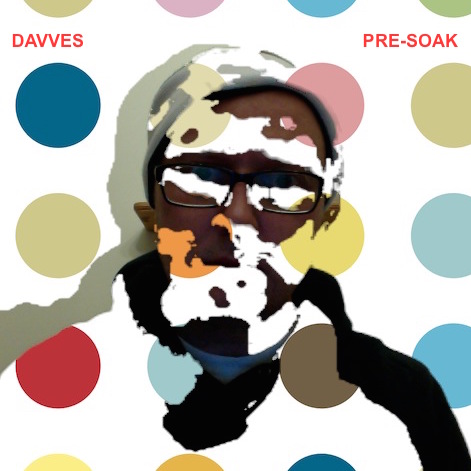 Track listing

'Pre-Soak'
'Detailed Image Package'
After suffering the indignity of an on-stage meltdown during the Goulburn Valley Music Festival in 2010, an act which led to his retirement from the music industry (not to mention the deletion of his 'barnestorming' swansong EP, The Silence of Untold Sound), Davey Dreamnation regrouped, underwent therapy and changed his name to Davves.
While this decision was approved by his therapist at the time, in hindsight it appears to have been a fatal mistake, as this rare double A-side 7″ single, the only extant recording by Davves, attests.
Clocking in at just under three seconds, the purported radio-friendly unit shifter 'Pre-Soak' is an utter disgrace, consisting only of the sound made when plugging a jack into an obviously out-of-tune guitar. Things don't get any better on the flip-side, where we almost fail to find any traces of sound at all in 'Detailed Image Package'.
In fact, the attempted release of this double piece of navel fluff was blocked via a class action taken on behalf of the listening public by the International Whaling Commission, a case which was heard in-camera due to the explosive nature of the allegations against Dreamnation–Davves.
While we may never know the full effects of the so-called sub-Tasman 'listening parties' carried out by Davves in preparation for the singles' release, the current absence of marine life in the areas where 'Pre-Soak' and 'Detailed Image Package' were unleashed on the submarine listening public speaks volumes.
Upon the court-ordered deletion of 'Pre-Soak' b/w 'Detailed Image Package', Davves promptly announced his retirement from the music industry, an act only half as stupid as his initial decision to join it. Nevertheless, fans of post-punk wave foam can still find bootleg versions of this release, as well as unreleased demos, in all the usual fishermen's baskets.