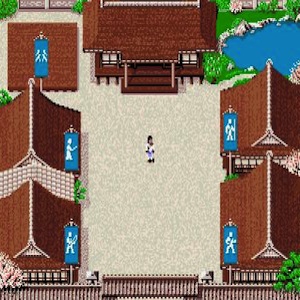 DNRC007 | 4 disc box set | 2002 | DELETED
Every once in a while, an artist comes along with the intention of blowing things apart, only to somehow end up piecing it all together instead. In this category we could place Patti Smith (who has swung full circle from rage-poet to high priestess of the nu-old-wave), the collected members of Sonic Youth (who, now about to release their 16th proper album, surely deserve some sort of pension) and Bob Dylan, whose surrealistic early 60s prophecies saw him knighted as the fifth horseman of an impending acid-driven apocalypse (if not an all out invasion by plasticene icons from space).
Unfortunately – perhaps for rock and roll, but more likely for listeners of avant pop, bullet-bitten shot rock – Davey Dreamnation does not fit this category. He is an artist on the verge of exploiting himself. He messes with freeforms, then strictly applies the eeriness of vocoders to what should be straight out rants or spoken word grumble jazz sketches. His recording careers – to now, shrouded in mystery but slowly coming to light by way of a series of Internet-only releases – posit him as a man with too much time, and perhaps only one idea worth following through.
This live set, however, will make more than one listener stand up and say: By gum, I think he's onto something. "Live at Budokan" is a recording of a single concert held at the Japanese venue that has been host to some very famous musicians, including the above-mentioned Bob Dylan. Clocking in at roughly 4 hours and 34 minutes, spread over four discs and coming with a set of drinks coasters of which the barmaid from Cheers would be proud, this album is something of a remarkable achievement.
The first disc, ironically titled 'Sound Check', sees Davey de-tuning each of his seven guitars in turn, so that by the time the disc ends, at roughly the seventy minute mark, the listener is being physically assaulted by the sounds of seven hideously pitched wails, quadrophonically separated and arrayed across the listening spectrum, pulsing in and across the pain barrier. Dreamnation goes further, however. Disc two ('Sound Check/Silence') continues in this vein for almost half its length.
The true effect of the sound is best achieved by playing the two discs simultaneously. At the half way point (note, we have now been subjected to over a hundred minutes of tuning), Davey suddenly switches off all the mikes, amps and foldback, and leaves the stage. We are then left in silence for the remainder of disc two, which again runs its full length. By this time, you can hear the fans screaming out requests, getting more and more pissed (off).
Disc three ('Lab') is where the listener first gets the sense that there's a real performance taking place here. From the blistering opening track 'lab', right through to the obligatory epic 'lab 25', what we are presented with is not so much a series of discrete and well-crafted tunes, as 25 elaborations (no pun intended) on the same theme, namely: the sound a drummer makes with the sticks when counting the band in, used so famously on Nirvana's In Utero opener 'Serve the Servants'.
Thus we get 'lab 6', all high-step fandango and sonic bleating, 'lab 8' (a paeon to one of Dreamnation's favourite acts, Gamelan Orchestras of the Mind) and of course, 'lab 16-and-one-half', a thirty six minute, breakneck tour through what Coleridge might call caverns measureless to man – in other words, the interplay between a dozen Glenn Branca-trained ukelele players on speed, six percussionists with Georgia on their minds and the rock chameleon himself on vocals, mixing up razor-sharp commentaries on the current political situation ('don't vote/try instead the white rope', 'cowards sneer where dirty dogs fear to spread') with witty and fragile pop lyricism ('come give me shadows/ I'll play puppets with your ears', 'hey you/ in the third row/ what's so funny now?') reminiscent of the very best of Ginsberg, Kerouac and Che.
By disc three's end, then, one gets the sense that Dreamnation is finally warming to his task. What eventuates on disc four ('Death Traps'), therefore, might shock even the most die-hard avant-artist. How can I describe it, except in these words: Davey Dreamnation records the sounds of his own attempted suicide, cutting himself up into small quivering pieces on the cold Budokan stage, there to slowly fade out.
It is the screams of the dead and their watered-down blood, trampled beneath a stampede at a soccer stadium. It is the lever being pulled on a gigantic load of broken glass from a bull pen. It is the sinews of pain dripping down the speakers, only to be engulfed in the acid rain of feedback issuing from eight trumpets of doom, turned down to a dull shriek, and then turned off. And that's just track one.
'Death Traps' alone can be read as something of a prophetic statement, a manifesto of the artist's future intent. Since the recording of this album, Dreamnation has gone on to reinvent himself, coming back from the dead as it were. Let's hope he stays not dead. Because for all intents and purposes, this four CD set should have been his funeral. That it isn't is credit to the man himself, and his sense of musical history.